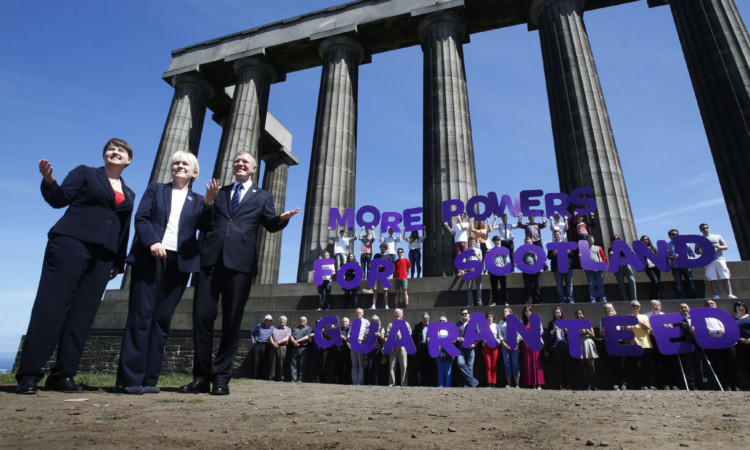 Scotland's unionist parties have united to guarantee more devolution for Scotland as Gordon Brown invoked the possibility of scrapping the country's separate education system.
In a speech at Edinburgh University, the former Prime Minister cited "astonishing new surveys of young people" which find around half of Scottish 14 to 17-year-olds do not want to be part of a Scottish education system but want a merged UK system.
The Kirkcaldy and Cowdenbeath Labour MP said the results show young people are not a "nationalist generation" but a "networked generation". Education has been devolved since the Scottish Parliament was established in 1999.
Mr Brown's intervention appears to clash with a joint statement issued by Scottish Labour leader Johann Lamont, Scottish Lib Dem leader Willie Rennie and Scottish Conservative leader Ruth Davidson guaranteeing more powers to Scotland in the event of a No vote.
The statement pledges to strengthen the power of the Scottish Parliament further, in particular in the areas of fiscal responsibility and social security.
It said: "We believe Scotland should have a stronger Parliament while retaining full representation at Westminster."
During a speech to 1,500 people at Edinburgh University, Mr Brown said: "Around half of Scottish 14 to 17-year-olds do not want to be part of an exclusively Scottish education system but want a UK system where 'the curriculum and exams are the same for everyone in the UK'.
He added: "You might have expected the vast majority of Scots to support being part of an exclusively Scottish education system but it is actually between 47 and 52%.
"Scottish young people's support for the same educational curriculum and exams across the UK is stronger than any poll would report for any group of adults, showing that young people are not the newly enfranchised 'nationalist generation' of the independence movement's dreams but a newly enfranchised and also newly empowered 'networked generation' happy to be seen as Scottish first but suspicious of being seen as exclusively Scottish."
SNP MSP Kenneth Gibson said Mr Brown's "bizarre" speech "makes the Yes case for us" because it would mean controversial UK Education Secretary Michael Gove would be in charge of Scottish policy and tuition fees for students.
He added: "The Yes campaign published a new poll today showing that only a third of people in Scotland trust the Westminster parties to deliver more powers and no wonder, when Gordon Brown is praising an idea that would actually strip the Scottish Parliament of powers!"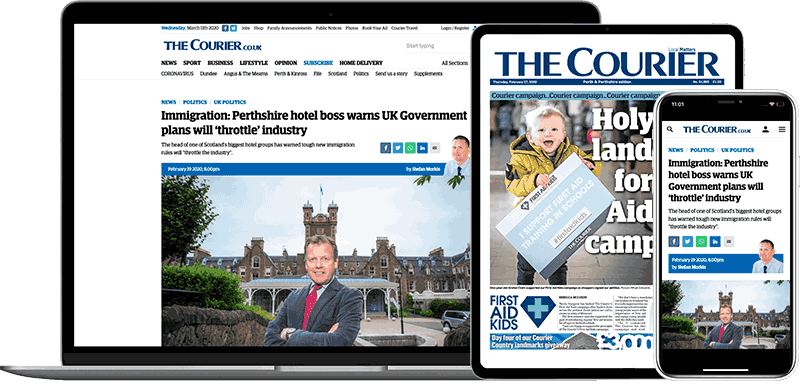 Help support quality local journalism … become a digital subscriber to The Courier
For as little as £5.99 a month you can access all of our content, including Premium articles.
Subscribe