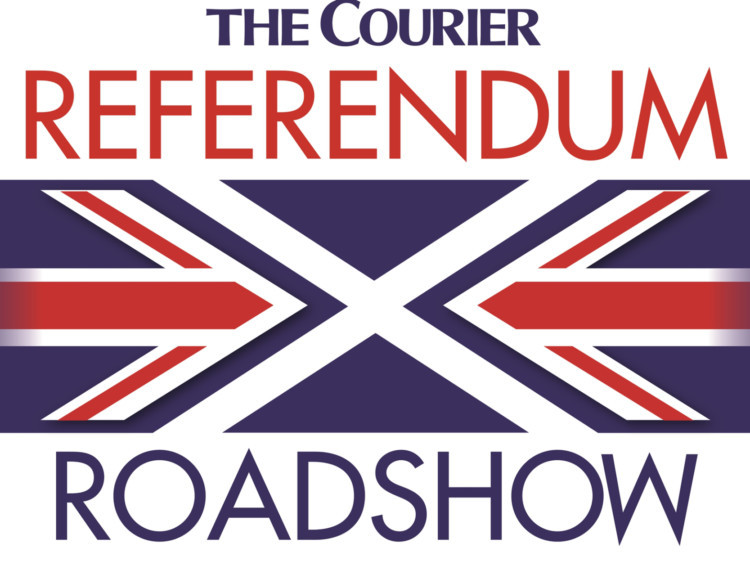 Voters in Tayside, Fife and Stirlingshire have not been convinced of the case for independence, according to a special Courier poll.
During our ground-breaking Referendum Roadshow, we surveyed 3,615 people for their views on September's vote. In response, 51% said they would cross No come ballot day, with 40% backing Yes and 9% undecided.
Once the "don't knows" are stripped out the result is 56% No and 44% Yes. Our team hit the streets of villages, towns and cities to meet the people who aren't caught in telephone and online polls.
Dundee was the only area in favour of independence with Angus, Fife, Perthshire and Stirling backing a No vote.
Speaking for Better Together, Scottish Liberal Democrat leader Willie Rennie said: "The commitment shown to the democratic process by The Courier is impressive.
"It shows the paper has deep roots in Courier Country and that people trust the newspaper to engage in a neutral and informed manner. Full marks to The Courier.
"This poll shows that there is a good level of support for remaining in the United Kingdom. Most people are saying no thanks to independence and value the partnership we have with the family of nations of the UK.
"Keeping the pound, maintaining higher public spending, avoiding the set up costs of a new country and sharing risk are all positive reasons for remaining in the UK that local people have valued during the Courier Roadshow.
"However, others are still hunting for the right answer which is why it is vital that we provide the information they are looking for."
A spokesman for Yes Scotland said: "It is great that so many people in Courier Country are engaging with the referendum and at 44% these figures show Yes within touching distance of success in September.
"We know from our own research, as well as a succession of polls over the past six months, that more and more people are moving to Yes because they understand that Scotland is one of the wealthiest countries in the world and that by taking our own future into our own hands we can use that wealth better and more fairly.
"With less than three months to go, we have a lot of hard work ahead and we will approach the challenge with confidence and determination."
Our electronic surveys were conducted individually, face-to-face by Courier staff.
At the roadshows there was also a "ping pong poll" to take a daily snapshot of people's feelings, the results of which did not feed into the official survey.
For more on this story see The Courier or try our digital edition.