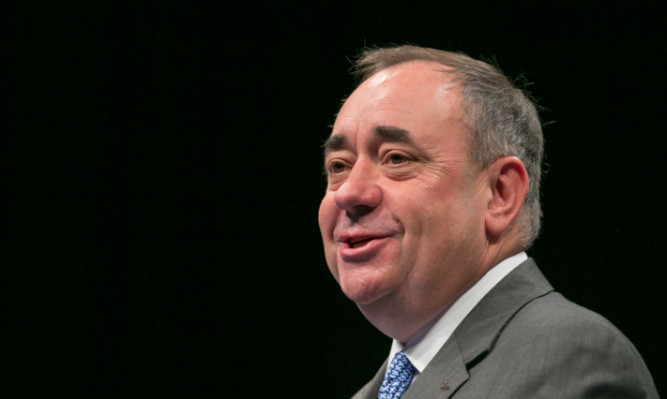 Former SNP leader Alex Salmond has been appointed as the party's foreign affairs spokesman at Westminster.
SNP Westminster leader Angus Roberston confirmed Mr Salmond's appointment alongside other key figures in the SNP front bench.
Edinburgh South West MP Joanna Cherry has been named justice and home affairs spokeswoman, Banff & Buchan MP Eilidh Whiteford is work and pensions spokeswoman, and SNP deputy leader and Dundee MP Stewart Hosie is reappointed as economy spokesman.
Mr Salmond, who has returned to Westminster following his election as MP for Gordon, is likely to play a prominent role in opposing the Conservatives' proposed in/out referendum on the European Union.
His successor as Scottish First Minister Nicola Sturgeon has said a vote to take the UK out of the EU against Scotland's will could be the catalyst for another Scottish independence referendum.
Such a vote would be a "material change of circumstances" after the No vote in September last year, she said.
Mr Salmond rose to international prominence as the leader of the Scottish independence campaign which caught the attention of world leaders.
In his previous stint at Westminster, as MP for Banff & Buchan from 1987 to 2010, he described Nato's intervention in Kosovo in 1999 as "unpardonable folly" and was a fierce critic of the war in Iraq.
More recently, he expressed admiration for "certain aspects" of Russian president Vladimir Putin's leadership, notably his restoration of "Russian pride".