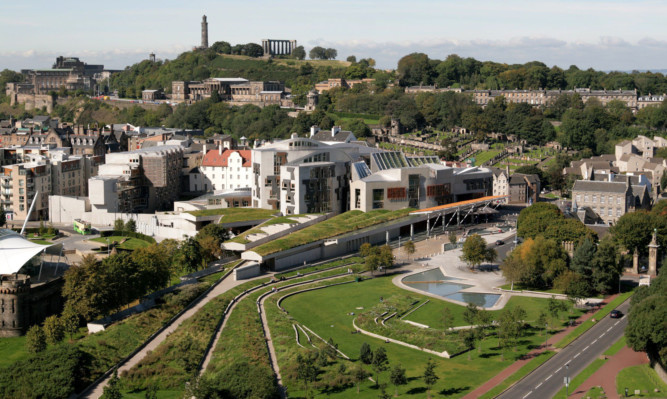 Holyrood is to be given the power to set the date of the next election after 2016 in order to avoid a clash with the UK Parliament.
Tricia Marwick, the Scottish Parliament's Presiding Officer, called for the change as elections to both parliaments were scheduled to take place on the same day in 2020.
Scottish Secretary David Mundell announced that the devolution of the power to allow Holyrood to set an alternative date would be fast-tracked through a legal measure known as a section 30 order.
Wider controls over Scottish elections will be included in the Scotland Bill, designed to implement the post-referendum Smith Commission recommendations on further devolution.
Mr Mundell said it was a matter of agreement between the UK and Scottish governments that voters should know the length of term they will be electing MSPs to in next year's election.
"This is a sensible move which ensures clarity for voters in Scotland by giving the Scottish Parliament the power to set its own parliamentary terms," he said.
"It will ensure Holyrood elections take place separately from others in future."
Ms Marwick, who wrote to Mr Mundell last month to press the issue, welcomed the announcement, pointing out that party leaders at Holyrood backed the move.
She said: "I wrote to the Secretary of State for Scotland, with the support of all party leaders, about the May 2020 election date clash with Scottish and UK parliaments. I am pleased he has agreed to the request for a section 30 order.
"When the people of Scotland vote in 2016, they need to know how long the term of office will be for those they elect."