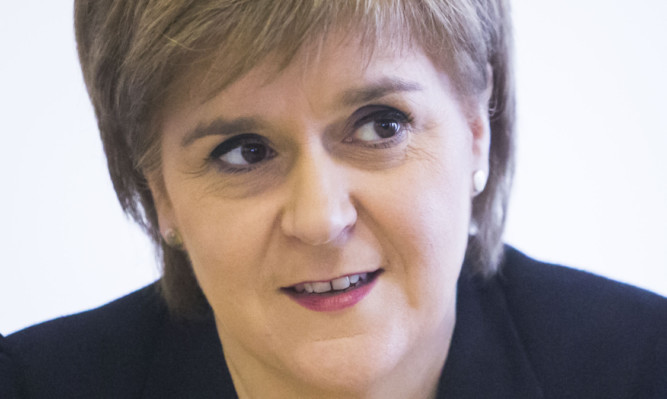 Nicola Sturgeon has positioned herself ready to reject more powers for Scotland by warning there is "some distance left to travel" to agree a key financial deal.
The First Minister told the BBC's Andrew Marr programme the Scottish Government is "busting a gut" to agree a deal before the middle of February.
An agreement on the fiscal framework of the Scotland Bill is required to ensure neither the UK nor Scottish Governments see their finances harmed by the other as a consequence of differing policies.
Stirling University's Professor David Bell last week told MSPs this idea of "no detriment" would fall apart in practice.
Treasury sources last night insisted they were confident a so-called Valentine's Day deal could still be done and that such an agreement would be fair to both Scotland and the rest of the UK.
Ms Sturgeon said: "If we're going to get these new powers agreed and in place before the Scottish parliament election, the negotiation's got to conclude by the middle of February.
"I am still hopeful that we can reach this deal and the Scottish Government will be busting a gut over the next couple of weeks to try to get to a deal, but we will need to see more movement, significantly more movement from the UK Government than we've seen so far, and if we don't get that I repeat again I will not sign up to something that is unfair to Scotland."
The Scotland Bill, which is currently going through Westminster, is set to transfer income tax powers and new responsibilities over welfare to Scotland from April 2017.
A UK Government spokesperson said: "The UK Government is absolutely committed to implementing the Smith agreement in full. The powers being devolved to the Scottish Parliament will make it the most powerful devolved parliament in the world.
"From the outset our position on the fiscal framework has been clear we stand ready to do a deal that is fair for Scotland and fair for the rest of the UK."
Labour's Shadow Scottish Secretary Ian Murray called for minutes from the behind-closed-doors meetings to be published so voters would know when the new powers will be delivered.
He said: "Scotland needs Nicola Sturgeon and David Cameron to stay at the negotiating table until a deal is done. There should be no arbitrary deadlines that put any deal at risk."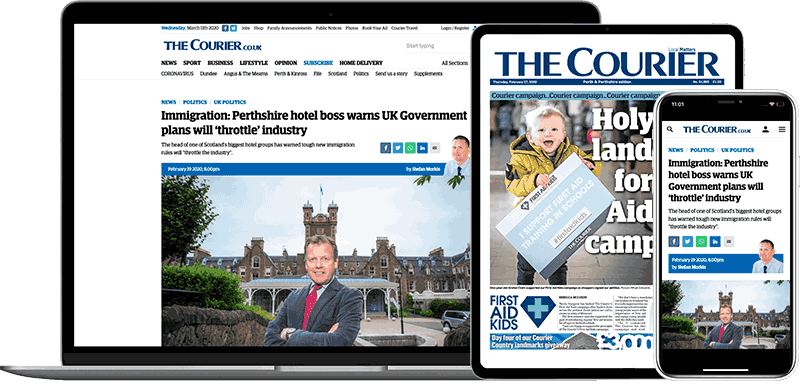 Help support quality local journalism … become a digital subscriber to The Courier
For as little as £5.99 a month you can access all of our content, including Premium articles.
Subscribe