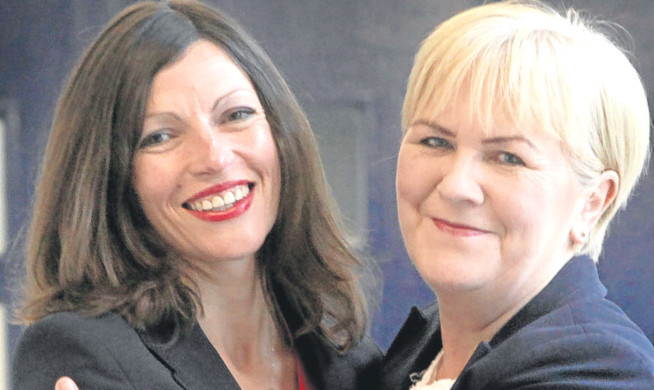 Scottish Labour leader Johann Lamont claimed the "emphatic win" in the Dunfermline by-election has shown her party is ready to compete with the SNP.
Cara Hilton secured a near 3,000 majority to take back a Scottish Parliament seat which was narrowly won by the SNP in 2011.
For Ms Lamont, the victory not only represented a gain from the SNP but a sign that her party is regaining the trust of the electorate.
She said: "This is a very positive step and a very emphatic result. Given where we were in 2011, this is a very important stage in the process of a Labour Party that is committed to change.
"I think we've got back to a place where we can organisationally and politically be able to compete.
"We have been going out talking to people and understanding properly what their challenges are.
"I think what you saw here was a fantastic campaign. There was energy and enthusiasm from the people who were willing to go out and work for Cara, who is a fantastic candidate."
Despite the Dunfermline success, Ms Lamont admitted she was aware that an equivalent swing across the country would not be enough to win the next election.
"This should give us optimism," she added. "We know there is more to do.
"The last thing we want is to get any sense of complacency but there is an opportunity here.
"The defeat in 2011 was significant and we know the scale of the challenge.
"We will build on this, bearing in mind the swing in Donside, we won Govan, which is a very difficult seat to win, and we won another two council seats on Thursday.
"I said when I became leader of the party that it would change, and it's changing. It's about going out and rebuilding trust with people and that we're on their side.
"The results give us great heart in the progress we've made."
Ms Hilton was heckled by SNP activists during her victory speech when she referred to the independence debate.
However, she claimed that was just further evidence that the SNP was out of touch with what the people of Dunfermline wanted.
Ms Hilton said: "I obviously hit a nerve as they have fought a campaign here in Dunfermline where they haven't even mentioned the word 'independence', never mind separation.
"If Shirley-Anne Somerville had got elected to Holyrood, that would have been her main ambition in the Scottish Parliament.
"Last night's result was a rejection of that. The people that we've spoken to on the doorsteps certainly have no appetite to break up the UK.
"They believe that we are better together and the result shows us exactly how people here in Dunfermline feel."