 The Scottish Secretary has been accused by a Dundee MP of undermining the work of a Commons committee with an unprecedented ministerial intervention.
David Mundell provoked anger when he said in a written statement that the UK Government had "no intention" of reintroducing post-study work visas to Scotland for overseas students.
Chris Law, the Dundee West MP, blasted Mr Mundell at the Scottish Affairs select committee for "politicising" a cross-party investigation into the potential return of the visas.
A visibly frustrated Mr Law said: "At the same time [as the committee gathers evidence] we have got statements coming out from the UK Government that completely contravene the report and sends out to the public that 'actually we don't care what the committee does because we've already made our mind up'."
Mr Mundell, who was sat before the SNP-led committee, said he did not think his statement "cut through" the work of the committee.
He said the statement merely "sets out the position of what you gathered in evidence from the Home Office minister".
Mr Mundell, the sole Tory MP in Scotland, said he did not expect the statement to be interpreted in the way it was, and added: "I regard that as unfortunate and I regret if it in any way indicated that my mind or the Government mind was closed to anything that came forward from the committee."
Post-study work visas were brought in to tackle Scotland's falling population before they were scrapped four years later in 2012.
Proponents say their return will help keep foreign talent in Scotland and boost the economy.Note: Headline has been updated from an earlier, misleading, version. We apologise for the error.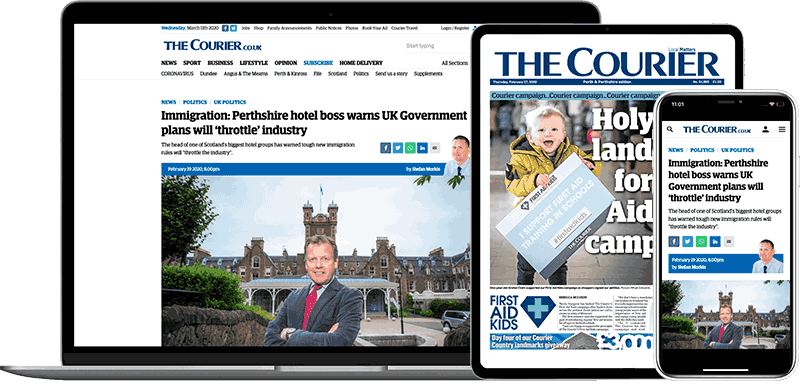 Help support quality local journalism … become a digital subscriber to The Courier
For as little as £5.99 a month you can access all of our content, including Premium articles.
Subscribe