 The Scottish Liberal Democrats leader has said the "shine has come off" the SNP as he laid out his vision for Scotland ahead of next month's election.
Willie Rennie predicted this would be the election where Nicola Sturgeon's party is exposed – and punished – for its failures in government in key areas like health and education.
He said his party would make Scotland the "best again" during the launch of the Lib Dems' manifesto, which focussed on how they would spend the windfall from the proposed Penny for Education income tax hike.
Mr Rennie, who revealed his party's plans at the Jungle Adventure play centre in Edinburgh today, said the SNP had presided over the slide of Scottish education from amongst the world's elite to "just average".
He said: "What you have seen now is the shine has come off the SNP. They are not having an easy ride. In previous years hardly anyone laid a glove on them. This year they are struggling because of this record."
Voters will make a "harsher judgment" on the SNP than is being seen in the polls, he added.
The Liberal Democrat manifesto pledges include:A 1p increase in income tax to raise £500m a year for education Extending the doubling of free childcare for 3 and 4-year-olds to children aged 2 over the next six years Raising the salary threshold at which graduates start repaying student loans from £17,495 to £21,000 Scrapping council tax and including a local land value system to encourage derelict land to brought back into use Doubling the funding for children and young people needing mental health treatment Moving away from punishment for personal drug use offences and into treatment, education and civil penalties Giving councillors a veto on local policing plans to restore local accountability Keeping the Named Persons policy under review Banning the use of opencast coal and fracking techniques, despite a members vote deciding the SNP moratorium should be liftedMr Rennie also called for an end to the debate on independence.
"I would be robust against independence, but I do not want to spend the next five years talking about it," he said.
"I want to spend the next five years focussing on the big issues that face the country.
"And if we follow the route of the Conservatives, but also of the SNP, to continue this debate then I think it will set Scotland back further than we are just now."
The Lib Dems had five MSPs in the last Scottish Parliament and polls indicate they may struggle to retain that number in the May 5 vote.
Mr Rennie said their group has "punched above our weight" in Holyrood in challenging SNP centralisation and cuts and added: "With more MSPS we can do so much more."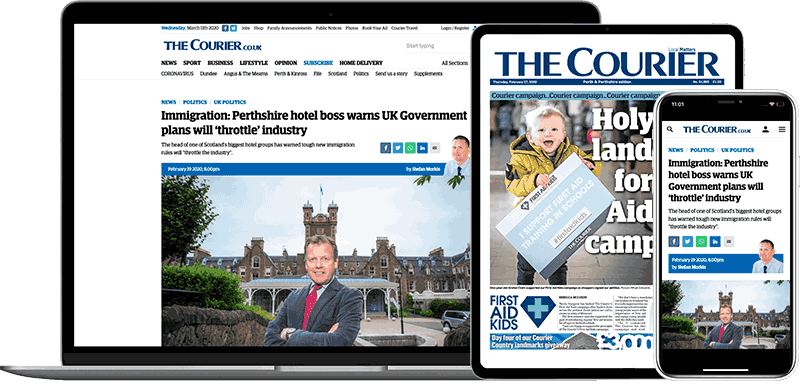 Help support quality local journalism … become a digital subscriber to The Courier
For as little as £5.99 a month you can access all of our content, including Premium articles.
Subscribe