Ministers were accused of stalling over the distribution of cash to flood-ravaged communities at First Minister's Questions.
Ruth Davidson, the Scottish Conservatives leader, said Scots whose homes and businesses were wrecked by Storm Frank were seeing areas over the English border rebuilt while they waited for cash to filter through the SNP Government.
Scotland is expected to get an allocation of about £5 million under the UK Government's £50 million relief fund announced at the end of last month.
Ms Davidson accused the SNP administration of being too slow in distributing those funds to those in need and called on them to explain why it was not "matching the action" seen down south.
"People in areas of Scotland are looking across the border and wondering why they are not being given the same level of help as their southern neighbours," she said.
"Ministers have had this new money for nearly a fortnight, why are they dragging their feet?"
Nicola Sturgeon said that was "unfair" given £4 million had already been handed to areas including Alyth following Storm Desmond in early December.
"We will very shortly make an additional announcement about an additional allocation to deal specifically with the impact of Storm Frank and what we have seen in the days after that," she added.
"We are taking care and (Deputy First Minister) John Swinney is taking care to discuss with local authorities what the appropriate amount of that allocation will be."
She added the action they were taking is "right, proper and focused on helping the people who have been so hard hit" and had activated the Government's Bellwin Scheme, in which councils can claim for the immediate and unforeseen costs in dealing with the aftermath of emergencies.
Her spokesman said after the exchange that negotiations between the UK Treasury and the Scottish Government were ongoing over the precise level of funding.
He said the Government would distribute the cash as soon as they knew how much funding was available and the level and location of the need.
Sarah Boyack, the Labour MSP, called for an urgent review of Scotland's flood defences.
Ms Sturgeon said they had committed £42 million a year since 2008 for councils to invest in flood defence schemes – and now was a time for action.
Kezia Dugdale used FMQs to criticise the SNP's record on supporting first time buyers in the property market after the Scottish Labour leader unveiled a policy this week which she says will "effectively double" the savings of those dreaming of home ownership.
The First Minister said they had seen the number of first home buyers increase by 16% and their open market shared equity scheme was more helpful than Labour's policy.
She added they were looking to increase the number of affordable homes being built to 50,000 over the next parliament.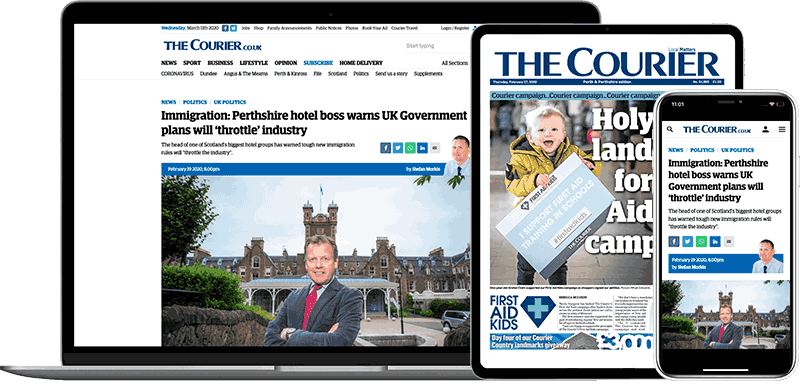 Help support quality local journalism … become a digital subscriber to The Courier
For as little as £5.99 a month you can access all of our content, including Premium articles.
Subscribe