Ed Miliband's strained relationship with his brother David is still not healed, almost five years since he beat him to the Labour leadership, he has admitted.
Speaking in last night's live leaders' event on Sky News and Channel 4, he said he believed he had done a better job than his older sibling would have at the head of the party.
"It was bruising for me, it was bruising for David. It is healed, or healing I should say, to be perfectly frank about that," he said.
"it wasn't that we didn't talk, but it was strained."
Mr Miliband spoke of the ongoing family tension after being asked by an audience member whether he thought his "better qualified and better positioned" brother – favourite to succeed Gordon Brown in 2010 – would have been more effective.
"It won't surprise you to know that my answer is no," he replied.
"It was a bruising contest. But I thought somebody needed to lead the Labour Party who could move us on from New Labour."
"I thought I was the best person to move the party on. I stood because that's what I felt was the right thing for the country.
"I think I am the right person for the job. I thought it then and I think it now."
He added: "I care deeply about this country. I believe I am the right person to be prime minister. I would not have gone through all of that if I didn't have pretty strong convictions."
Asked about the effect on the pair's mother, he said she was a "pretty hardy soul".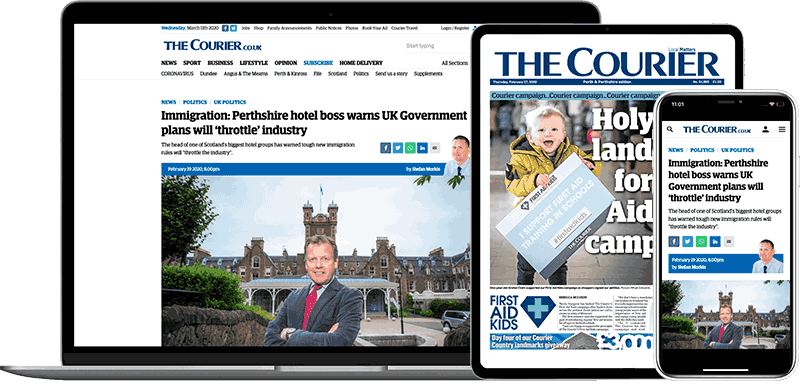 Help support quality local journalism … become a digital subscriber to The Courier
For as little as £5.99 a month you can access all of our content, including Premium articles.
Subscribe