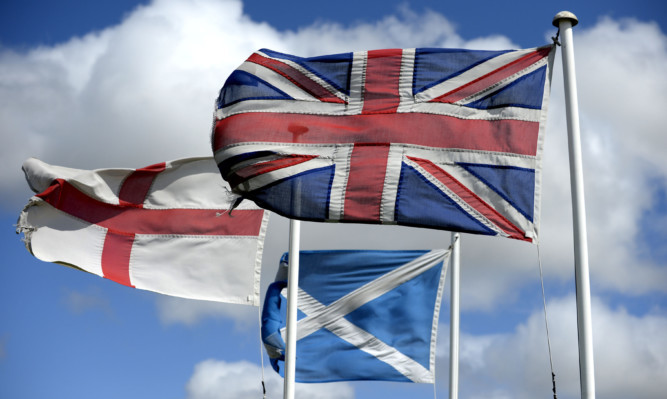 English MPs have been handed new powers in the House of Commons as the Government moves to answer the so-called West Lothian Question.
Following a bad tempered debate and an hour-long session in the voting lobbies, Commons leader Chris Grayling saw his extensive changes to the rules of the House adopted by 312 to 270, majority 42.
A series of amendments to the plans for English votes for English laws (Evel) were defeated by Tory MPs following four hours of debate in which Labour and SNP MPs expressed grave doubts about the plans creating two classes of parliamentarian.
The changes, which will be in place for a year before review, create new stages in the legislative process where the Speaker declares a Bill, or clause within a Bill, is English or English and Welsh only.
All MPs will continue to speak and vote on the existing legislative stages but only relevant MPs will be allowed to vote at the new phases.
The goal is to eliminate the anomaly where Scottish MPs in Westminster can vote on matters such as health or education in England, but English MPs cannot do likewise on issues devolved to the Scottish Parliament.
Mr Grayling abandoned an attempt to force through a draft in July amid protests from his own side but after accepting amendments from the Procedure Committee appears to have eased Conservative concerns.
He told MPs: "These proposed changes enable us to give an answer to the West Lothian question, they enable us to give an answer to our constituents, to say England will have its own piece of our devolution settlement."
Among the changes accepted by Mr Grayling are rules allowing the Speaker to explain his reason for certifying an issue as English or English and Welsh only. The Speaker will also be able to call on two senior MPs to help make the ruling.
Estimates resolutions – which set public spending – are outside the new rules, which Mr Grayling said should avoid problems with so-called Barnett consequentials – the formula which sets overall grants to the Scottish Parliament, Welsh Assembly and Stormont.
Shadow Commons leader Chris Bryant said the proposals were so complicated that they resembled a "bowl of soggy, overcooked spaghetti" and claimed they would hasten the break up of the United Kingdom.
Plans to create a veto stage for English MPs, or English and Welsh MPs, would create two tiers of MP and break with an 800-year-old tradition and convention that they are all equal, Mr Bryant said.
Pete Wishart, SNP MP for Perth and North Perthshire, described the Government's plans as "stupid" and insisted they would make Scottish MPs "second class citizens".
He said: "If this is an exercise in saving the Union you could not have contrived of a more inept way to save the Union.
"Support for independence is actually increasing."
Mr Wishart also said Evel would "politicise" the role of the Speaker and that could lead to legal challenges over which Bills get designated as English-only matters.
DUP leader Nigel Dodds said: "Our profound fear is not what this does to or for England, which is very little in truth, but what it potentially does to the fabric of our union. Quite frankly, our union does not need any more rending."
Procedure Committee chairman Charles Walker described the plans as the "least worst option".
The Father of the House, Sir Gerald Kaufman, described the Evel debate as "ghastly".