Former First Minister Alex Salmond has urged critics to give Prince Charles "a break" over his lobbying of the Scottish Government.
Prince Charles, known as the Duke of Rothesay in Scotland, wrote a series of letters to Mr Salmond while he was first minister about a range of issues.
These ranged from requests to providefunding to the Soil Association and to help preserve more than 1,000 "redundant buildings" in Caithness.
Prince Charles is well-known for his correspondence with UK and Scottish ministers.
Dubbed "black spider memos"because of his handwriting, they are controversial because as heir to throne it could be interpreted that the Prince is attempting use his position to influence ministers.
His letters toMr Salmond alsoincluded arequest for experts to be appointed toto help his Highland food brand Mey Selections develop low carbon systems in 2008.
The previous year, Prince Charles wrote to Mr Salmond to express his "heartfelt thanks" that the Scottish Government had contributed £5 million towards the purchase of Dumfries House in East Ayrshire.
Mr Salmond has hit back at critics, saying the Duke of Rothesay has the same right as everyone else to write to ministers about issues that concern them.
He said: "In my time as first minister I had literally thousands of meetings and tens of thousands of pieces of correspondence from MSPs, individuals, trade unions, companies, charities promoting their cases and invariably asking for public support. It would be ridiculous if the only person in the country prevented from doing this was Prince Charles.
"The issues that the Duke of Rothesay raised are not a matter of party politics but of public interest and we should be pleased that Prince Charles has these concerns.
"Ministers should respond to requests from Prince Charles or anyone else on the basis of their judgement of the public interest. This is usually done on civil service advice."
Mr Salmond also defended signing off some of his replies with "I have the honour to be, Sir, Your Royal Highness's most humble and obedient servant."
He said this is the traditional way ministers conclude correspondence but that it has now been changed, with the agreement of Prince Charles.
Mr Salmond concluded: "We should give Prince Charles a break.
"He's an interesting, concerned guy who loves Scotland and does a great deal of good work. Why don't we just give him the credit for that?"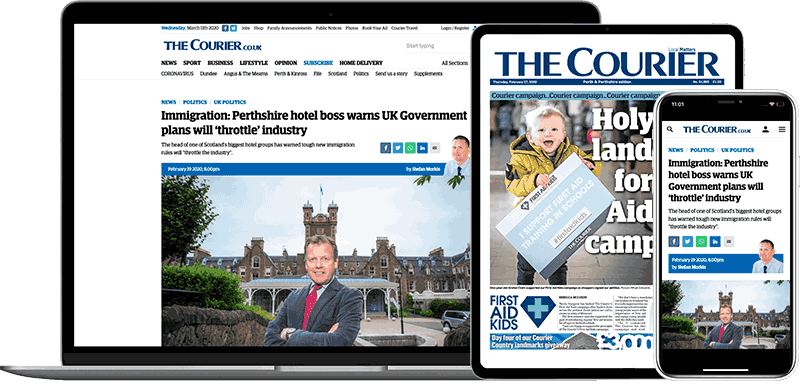 Help support quality local journalism … become a digital subscriber to The Courier
For as little as £5.99 a month you can access all of our content, including Premium articles.
Subscribe