The run-up to the Scottish independence referendum had it all.
Passions ran high as we approached one of the biggest decisions in Scotland's history and some of the key moments in the political debate were caught on video for posterity.
https://youtube.com/watch?v=DiMXuEmqAHAAs
the debate intensified, there were tears and laughter, eggings and a man on a rickshaw playing the Imperial March from Star Wars.Many of the moments caught on film were largely at the expense of politicians making the case for the union.
https://youtube.com/watch?v=i73aieO1zRs
Jim Murphy was often a target for Yes campaigners and it was when his 100 streets tour hit Fife that tensions boiled over.
The then Scottish Labour leader was pelted with an egg as he tried to persuade voters to stay in the UK.
It was a tough time for Labour's big hitters as they campaigned for Better Together.
Former Prime Minister Gordon Brown was met with a lively crowd as he made a speech in Dundee with his former chancellor Alistair Darling.
Mr Brown was greeted with shouts of "rubbish" and "you're an absolute disgrace" from Mike Barile a member of his own party during the event at the Marryat Hall.
https://youtube.com/watch?v=rpnn1cybTyYThe
City of Discovery became known as Scotland's 'Yes City' in the lead-up to the vote and a tense stand-off between rival campaigners one Saturday afternoon illustrated the passion on both sides of the divide.
A more cordial meeting between the rival campaign occurred at Dundee University's 5 Million Questions event when the chief executives of Yes Scotland and Better Together debated in public for the first time in the 'which Blair project'.
https://youtube.com/watch?v=0flxQCmb5oYAnd
who could forget the Sky News Scotland Megamix.pure genius.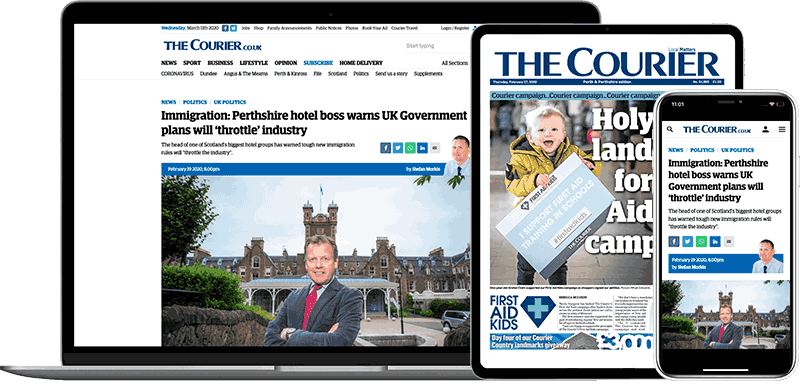 Help support quality local journalism … become a digital subscriber to The Courier
For as little as £5.99 a month you can access all of our content, including Premium articles.
Subscribe