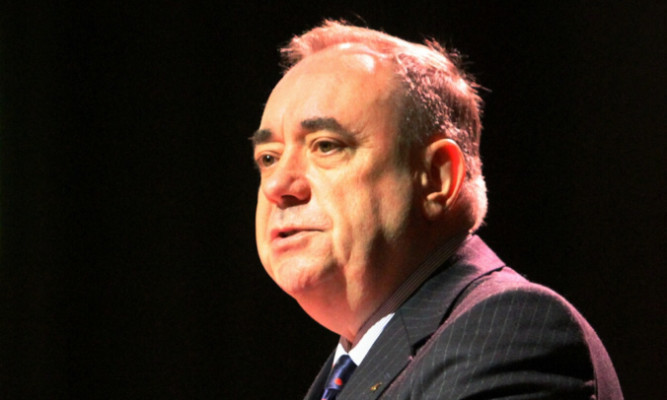 Alex Salmond has sensationally U-turned on his promise that last year's independence referendum was a once in a generation event.
The former First Minister said a combination of actions by the UK Government meant a rerun of the constitutional battle was "much closer" than previously predicted.
Opponents blasted the statement after current SNP leader Nicola Sturgeon revealed the party will set out the timescale for a possible second referendum in its manifesto for next year's Holyrood election.
In his exclusive Courier column, Mr Salmond said: "For many years I had assumed that a constitutional referendum in Scotland was a once in a political generation event, citing the 18 year period between the two devolution polls of 1979 and 1997, and expressed that opinion often enough. However, that view is being overtaken by events."
A Scottish Conservative spokesman said: "This completely breaks the agreement reached by both sides prior to the referendum to respect the result."
For more on this story see The Courier or try our digital edition.