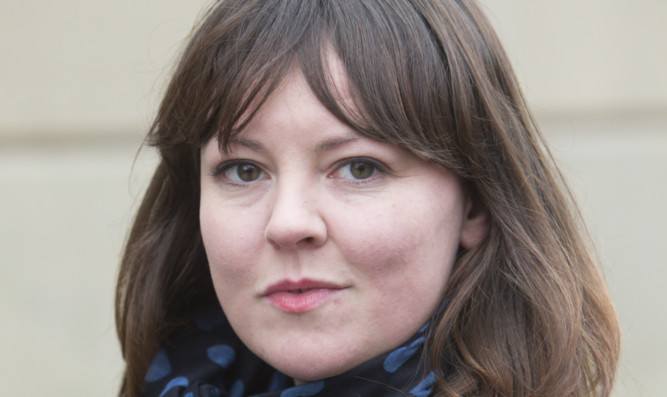 A Fife-born MP at the centre of a cash scandal has quit the SNP whip and triggered her suspension from the party.
It also emerged that senior Nationalist figures knew about the disappearance of around £30,000 from campaign group Women for Independence (WFI) for "a few weeks" before the controversy, which is centred on Natalie McGarry, made its way into the public domain.
The Glasgow East representative has offered to speak to detectives about the money and, in a statement released on her behalf, her solicitor Aamer Anwar said she quit "in the best interests of the party and constituents".
He said: "She maintains she has done nothing wrong but is conscious that the events of the last 48 hours are distracting from the job she was elected to do on behalf of the SNP. She has a proud record as a principled activist and states she is determined to clear her name."
The solicitor pointed out that Ms McGarry has offered to speak to police and he published a short exchange of emails between him and Assistant Chief Constable Ruaraidh Nicolson.
In those the officer in charge of investigating organised crime confirmed "a full assessment is currently being undertaken to establish whether or not there is criminality involved".
Just hours earlier First Minister Nicola Sturgeon had said she wanted more information on the substance or basis of the allegations before taking any action.
But a party spokeswoman admitted: "The SNP have been aware in general terms for a few weeks that Women for Independence were looking into alleged discrepancies in their finances.
"Women for Independence is an entirely separate organisation. We have no role in their financial arrangements.
"We have received no detailed information and no documentary evidence in relation to these alleged discrepancies from Women for Independence at any point."
This is the second time an SNP MP has quit the party after being embroiled in scandal since the general election.
Michelle Thomson, also represented by Mr Anwar, has resigned the Nationalist whip while police investigate property deals she was involved in.
Scottish Conservative deputy leader Jackson Carlaw said: "The SNP is all over the place with this. First of all Nicola Sturgeon dithers and takes no action, then hours later Natalie McGarry takes it upon herself to resign the whip."
A Labour spokesman said: "Earlier on Tuesday the first minister said she didn't know enough about these allegations.
"Now we know that seven SNP candidates knew for months and the party have admitted they knew about the alleged missing money for weeks.
"Did no one care? Did no one ask? It stretches credibility to pretend, again, that no one knew anything."
Ms McGarry was defeated by Scottish Labour's now deputy leader Alex Rowley in the Holyrood Cowdenbeath by-election last January but she beat ex-Shadow Scottish Secretary Margaret Curran who celebrated her birthday yesterday to win the Glasgow East seat in May.
The 34-year-old was one of WFI's founding members in 2012 and was initially responsible for its finances.