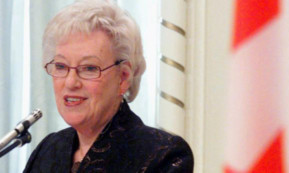 Canadian politician Flora MacDonald has died aged 89.
Ms MacDonald was born of Scottish stock in North Sydney, Nova Scotia, the daughter of Mary Isabel Royle and George Frederick MacDonald.
She worked in administration for the Progressive Conservative Party for several years prior to becoming involved in electoral politics.
In 1959 she was working as a secretary in the office of Canadian Prime Minister John Diefenbaker.
She was first elected to the House of Commons in the 1972 general election as the Progressive Conservative (PC) member of Parliament for the riding (constituency) of Kingston and the Islands. She remained in Parliament until her defeat in the 1988 election.
At the 1976 PC leadership convention Ms MacDonald became the second woman to mount a serious campaign for the leadership of one of Canada's major parties.
However, she fared worse than expected, winning just 214 votes in the first ballot despite having more than 300 pledged delegates in her camp.
This led pundits to coin the phrase the Flora Syndrome for the phenomenon of a politician's promised support failing to materialise. It was thought to be a result of sexism.
In 1979 when Joe Clark became prime minister he made Ms MacDonald the first female secretary of state for external Affairs in Canadian history and one of the first female foreign ministers anywhere in the world.
After losing her seat in 1988 Ms MacDonald devoted her time to international humanitarian work.
She served as president of the World Federalist Movement (Canada) and was bestowed with many honours including the Order of Canada as an officer in 1992 and as a companion in 1998.
In October 2007 she was one of five people named to the Order of Nova Scotia but she could not attend the ceremony as she was doing volunteer work in Tibet at the time.
Canadian weekly news magazine Maclean's gave her a lifetime achievement award in November 2014.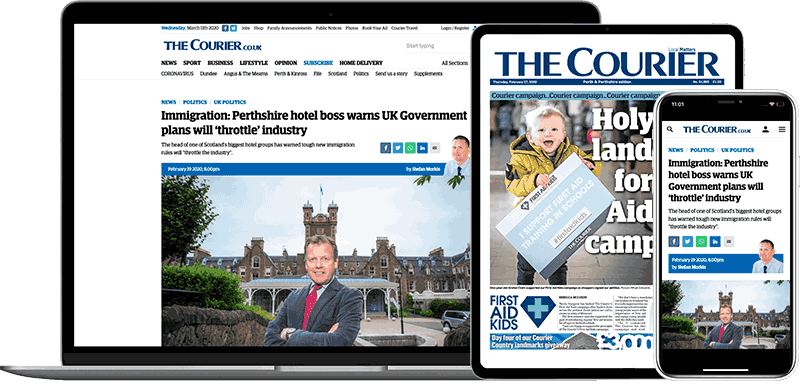 Help support quality local journalism … become a digital subscriber to The Courier
For as little as £5.99 a month you can access all of our content, including Premium articles.
Subscribe