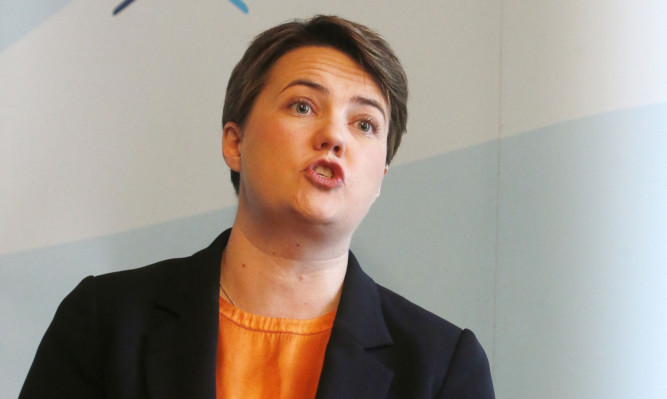 The Scottish Conservatives are targeting disenchanted Labour and Lib Dem voters as they step up campaigning for the Holyrood election.
Leader Ruth Davidson is to send out a personal letter to 600,000 people, many of whom have never voted Conservative before, to ask them for support on May 5.
The party, which has 15 MSPs, said recent polling showed that 12% of Labour voters and over 20% of Lib Dem voters from last year's general election are considering voting for the Tories.
Campaigners believe they can compete with Scottish Labour to form the formal opposition to SNP in the Scottish Parliament.
A spokesman for the party said: "Ruth is setting out a very clear pledge to people at this election: if you want the SNP held to account, if you oppose a second referendum and if you want family finances protected, then she will fight your corner.
"We have seen support grow for the Scottish Conservatives over the last few weeks. Talking to families up and down the country, it's become clear that there are many people who haven't voted Conservative before who are now thinking about doing so.
"Many of these people used to vote Lib Dem or Labour. They supported Scotland's decision to stay in the UK. They want the country to move on from the last few years of division. And they're looking for someone at Holyrood to back them up.
"Labour and the Lib Dems in Scotland aren't dong that – incredibly, they have now said that their own candidates are free to support independence. All that will do is take the country backwards to yet more constitutional division."
Ms Davidson is to make speeches in Aberdeen and Stirling this week to set out the party's campaigning platform.
The spokesman added: "Ruth's message is that every vote for her is a vote to stop the SNP flirting with another referendum, and to start focusing on the things that matter – more housing, a growing economy, and public services built to last."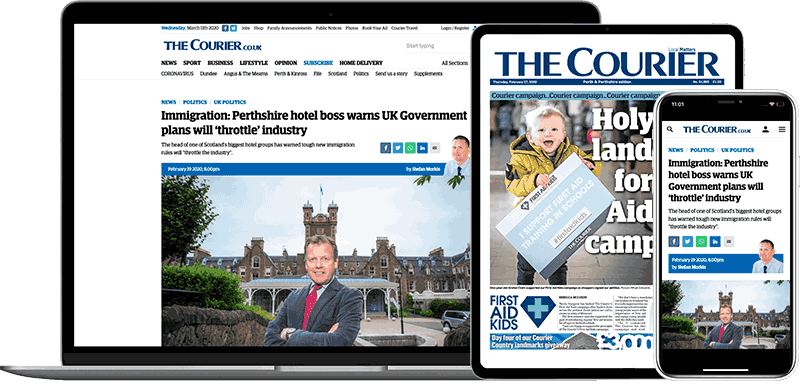 Help support quality local journalism … become a digital subscriber to The Courier
For as little as £5.99 a month you can access all of our content, including Premium articles.
Subscribe