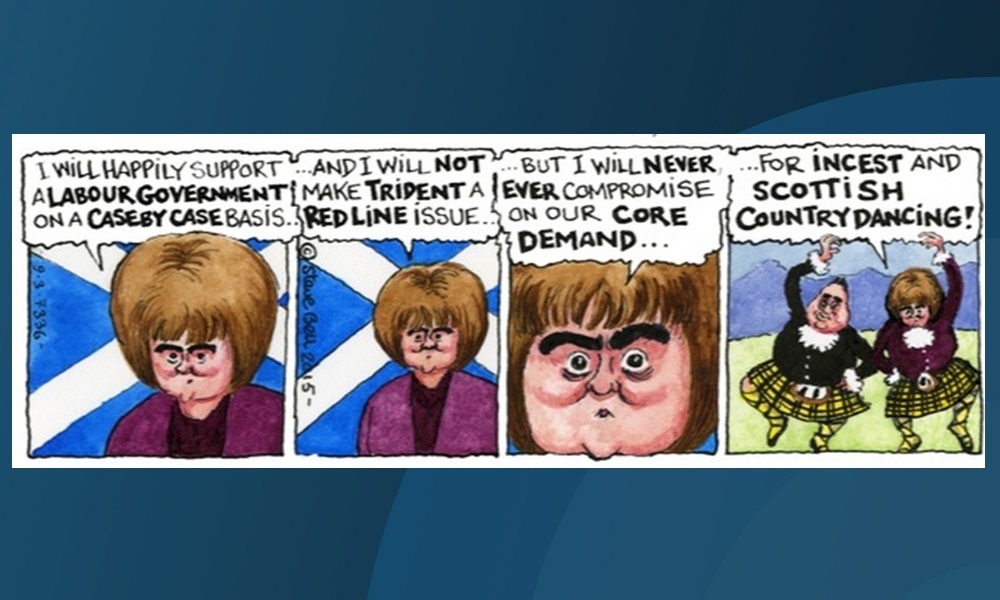 A cartoon in The Guardian has provoked a storm of fury online with cartoonist Steve Bell accused of anti-Scottish racism.
The cartoon, published on Monday, shows First Minister Nicola Sturgeon discussing on what terms the SNP would support a possible Labour government.
The strip shows her saying Trident would not be a "red line issue" that would stop the SNP supporting Ed Miliband's party on a case-by-case basis.
But the controversy comes in the final two panels, where the cariciature of Ms Sturgeon says: "I will never ever compromise on our core demand for incest and country dancing."
This is paraphrasing a line from Sir Thomas Beecham, often attributed to Oscar Wilde, that people should try everything once "but incest and folk dancing".
The cartoon provoked a furious response online.
Blog Bella Caledonia tweeted:
https://twitter.com/bellacaledonia/status/574891336492515328
Dundee musician Alan Cormack added:
https://twitter.com/alancormack/status/574914386789277697
Michael Gray said the cartoon equated support for the SNP with approval of incest.
Support the SNP = support for incest. Steve Bell jokes in the @Guardian. #GE15 pic.twitter.com/7N09vlwx9N

— Michael Gray (@GrayInGlasgow) March 9, 2015
https://twitter.com/SamShedden/status/574930440479465472
However, some people defended Steve Bell's right to publish the cartoon. Tom Kearns suggested the outrage was misplaced considering the attacks on French satirical magazine Charlie Hebdo in January.
https://twitter.com/TPKearns/status/574877126106677248
Meanwhile, Muriel Gray added:
Anyone who treats a political party like a religion, and regards its representatives as beyond criticism or ridicule, has lost the plot.

— Muriel Gray (@ArtyBagger) March 9, 2015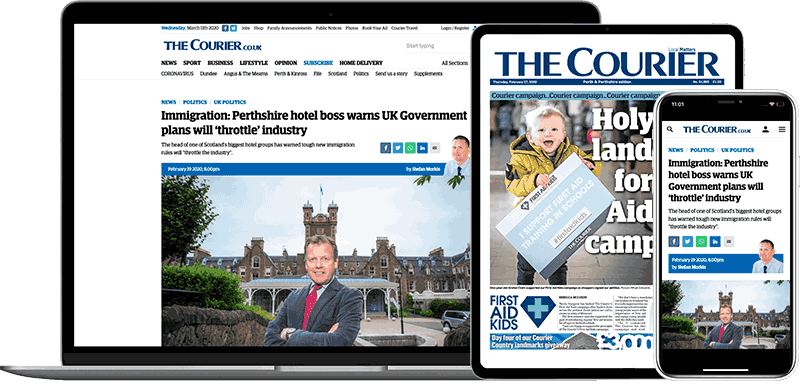 Help support quality local journalism … become a digital subscriber to The Courier
For as little as £5.99 a month you can access all of our content, including Premium articles.
Subscribe