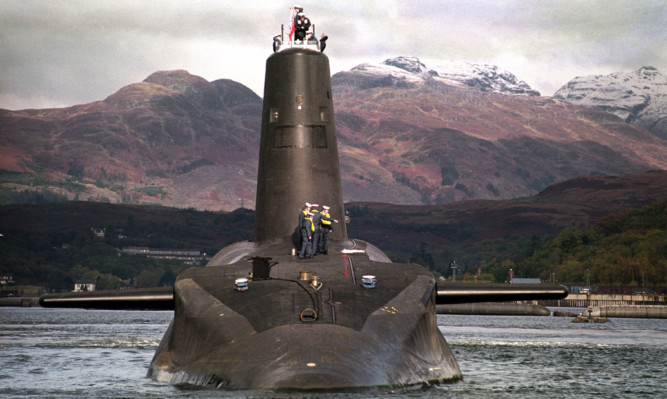 An SNP call to scrap the Trident nuclear deterrent has been seen off in the Commons by a huge margin, with some Labour MPs expected to have defied Jeremy Corbyn to vote with the Tories.
The opposition day motion was defeated by 330 to 64, majority 266, following several hours of Commons debate.
Labour MPs had been told to stay away or campaign in the Oldham by-election as shadow chancellor John McDonnell branded the debate a "stunt".
But several pro-nuclear deterrent MPs made pointed speeches in the debate, while shadow defence minister Toby Perkins outlined how support for Trident was current official party policy.
Mr Corbyn, an avowed opponent of nuclear weapons, sparked controversy last week by appointing former London mayor Ken Livingstone as co-convener of Labour's defence review.