Kezia Dugdale has sided with Jeremy Corbyn and come out against UK air strikes in Syria.
The Scottish Labour leader said she spent the weekend thinking "very long and very hard" about military intervention but believed the case has not been made.
She discussed the Syria question last night with the anti-war UK Labour leader, whose party is deeply divided over extending the bombing campaign against ISIS, also known as ISIL and Daesh.
Ms Dugdale said: "I am of the view that the case simply has not been made for air strikes in Syria. Why? Because I don't think there is a convincing enough plan about what happens next after that.
"We do not think the Free Syrian Army has the capacity or the capability to move into the territory afterwards.
"I've listened to what the Prime Minister has had to say and talking to my colleagues I do not think the case is made."
She said it was "possible" that Labour colleagues would disagree with her, but said party unity was not in the forefront of her mind.
"There is no question that it is causing some problems within the Labour party but that is not my primary concern," Ms Dugdale added.
"My concern is about the security of the UK, what is in the best interests of the people that live here, what is in the best interests of making sure that we secure a lasting peace in Syria and I'm not convinced at the moment air strikes will contribute to that."
The Lothians MSP's stance will not make a direct difference to a Syria vote in the Commons, but as a prominent Labour figure it represents a boost to Mr Corbyn's attempts to galvanise his party against intervention.
It follows Scotland's only Labour MP Ian Murray, who sits in Mr Corbyn's shadow cabinet, announcing he would vote against a bombing campaign.
Mr Murray said the case falls down because of a lack of capacity in the Free Syrian Army, uncertainty over the position of Russia and what to do with Syrian president Bashar al-Assad and the opposition from the people of Raqqa.
Mr Corbyn is holding a discussion with his shadow cabinet on Monday afternoon, which is likely to get heated.
He is set to make a decision on whether to allow his Labour colleagues a free vote when it comes before Parliament.
The Campaign for Socialism, a group of left wing Scottish Labour members and supporters, has called for a whipped vote to ensure Mr Cameron's plans are defeated.
Defence Secretary Michael Fallon, who said failing to involve the RAF in the bombing campaign would damage the UK's reputation and endanger British lives, hopes a Syria vote will be held this week.
While Ms Dugdale and Mr Corbyn have reached a consensus on Syria they hold opposing views on Trident, the UK's nuclear deterrent based on the Clyde in Faslane.
She wants to renew Trident, unless other nations also agree to wind down their nuclear capabilities, but he is calling for unilateral disarmament.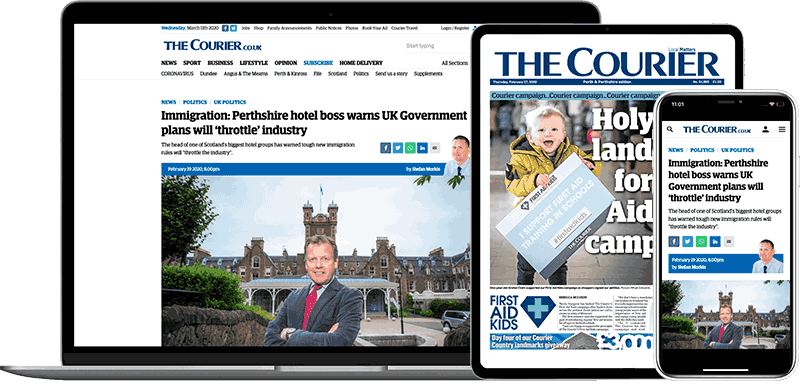 Help support quality local journalism … become a digital subscriber to The Courier
For as little as £5.99 a month you can access all of our content, including Premium articles.
Subscribe