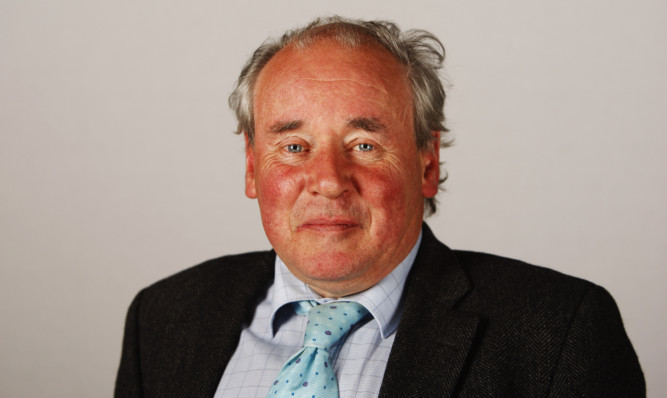 Long-serving Conservative MSP Jamie McGrigor has announced that he will retire ahead of the 2016 Holyrood elections.
He is the seventh Tory MSP to announce his departure at the end of the current parliamentary term, meaning little more than half of the current crop of 15 MSPs will go on to seek re-election at present.
Alex Fergusson, Cameron Buchanan, Mary Scanlon, Annabel Goldie and Nanette Milne are also retiring this year while 40-year-old former finance spokesman Gavin Brown is standing down "to seek a fresh challenge".
Sir Jamie, 65, the party's spokesman for environment, fishing and external affairs, is one of the few remaining MSPs who has served continuously since the Scottish Parliament was set up in 1999.
He was one of the first MSPs to successfully put a Member's Bill into law with the establishment of the Scottish Register of Tartans.
He said: "After 16 years in the Scottish Parliament, I have reached retirement age and think it is now an appropriate time to stand aside, especially as we have some young, very talented candidates in the Highlands & Islands region.
"I will be sad to go as serving as an MSP for the Highlands and Islands has been the privilege of a lifetime.
"I shall treasure many memories of people, places and events. Much has changed since I first took my seat in 1999 but the essentials remain the same.
"Politicians should always seek to represent the views and the feelings of their constituents, and I have always sought to bring the Highlands & Islands' viewpoint to Edinburgh in everything I do.
"Now more than ever, the Scottish Conservative voice needs to be heard, right across Scotland. After 17 years in the Parliament I am seeking new challenges where the knowledge and experience I have gained can be put to good purpose."
Scottish Conservative leader Ruth Davidson said: "On behalf of everyone in the Scottish Conservative Party, I want to thank Jamie for his dedication over the last 16 years both to our party and to the Scottish Parliament.
"Quite simply, for 16 years, Jamie has been a champion for the Highlands & Islands. But more than that, across Scotland, he has become a much-loved figure who has brought colour, humanity and warmth to public life."
Sir Jamie – who is married with six children – farms livestock and trout from his farm and fishery in Argyll. He has worked in the financial and shipping sectors in Glasgow and London.
He is chairman of the Loch Awe Improvement Association, a patron of Marie Curie Cancer Care, president of the Highland Disabled Ramblers Association, honorary president of the Clyde Fishermen's Association, honorary vice-president of English-Speaking Union Scotland and a member of Her Majesty The Queen's Bodyguard for Scotland.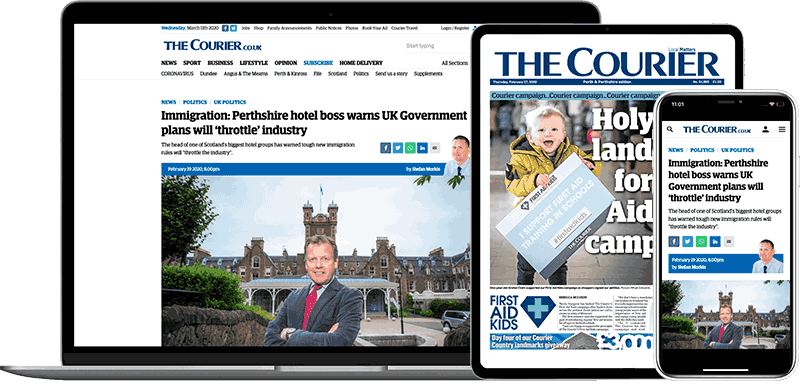 Help support quality local journalism … become a digital subscriber to The Courier
For as little as £5.99 a month you can access all of our content, including Premium articles.
Subscribe