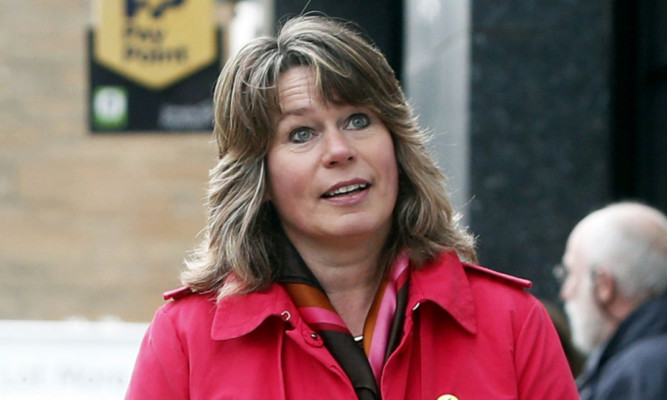 Labour has urged Scotland's top prosecutor to come to Holyrood and explain the delay in launching legal proceedings against a disgraced lawyer who managed irregular property deals involving an SNP MP.
Labour's public services spokeswoman Jackie Baillie has lodged a topical question asking when the Crown Office "was first notified of allegations of mortgage fraud against Christopher Hales", the lawyer who acted for property dealer Michelle Thomson before she was elected an SNP MP.
If selected, the Lord Advocate could be called to parliament as early as Tuesday afternoon.
Ms Thomson has stood down as SNP business spokeswoman and surrendered the party whip until the Hales investigation has concluded.
The SNP has now removed "The 56" merchandise from sale on its website. It was launched following the unprecedented election of 56 SNP MPs in May but Ms Thomson's suspension has reduced their ranks to 55 MPs.
Last week, the Law Society said its director of financial compliance Ian Messer "informally" raised concerns about the Hales case during two separate meetings with prosecutors in December 2014 and April 2015.
However, the Law Society did not "formally" submit its evidence to the Crown until July 2015, two months after Ms Thomson was elected SNP MP for Edinburgh West. It then took prosecutors just six days to launch a criminal investigation.
Law Society chief executive Lorna Jack gave an "absolute and categorical assurance" last week that the election played no part in the delay.
She said Mr Messer would have seen Ms Thomson's name in the unredacted Hales report but may not have been aware she was a Westminster candidate.
The secretary to the Law Society committee that struck Mr Hales off, Sheila Kirkwood, is a personal acquaintance of Ms Thomson with close links to the SNP.
Ms Jack has pledged to look more deeply into Ms Kirkwood's links with Ms Thomson, but said she has received an assurance the secretary was unaware of the MP's links to Hales until she read about it in media reports.
Ms Thomson is linked to 13 transactions Hales conducted in 2010-11 where properties were bought cheaply from clients looking for a quick sale and sold at a huge mark-up the same day and where complicated "cashback" deals were used to artificially inflate property prices to secure bigger loans from lenders.
Ms Baillie said: "Big questions remain unanswered about the role of the Crown Office in all of this.
"If the Presiding Officer does not select the question that would bring the Lord Advocate to Parliament, as she is entitled to do, he should volunteer to make a statement.
"The Scottish public deserve some transparency, something which has been lacking in recent days."
Commenting on the withdrawal of "The 56" merchandise, a Scottish Conservative spokesman said: "It would appear the SNP's merchandise department has rather less confidence in Michelle Thomson than Nicola Sturgeon does."
In reference to the 55% of voters in the independence referendum who opted to stay in the UK, he added: "Perhaps now we will see the unusual situation of the nationalists backing 'the 55' for once."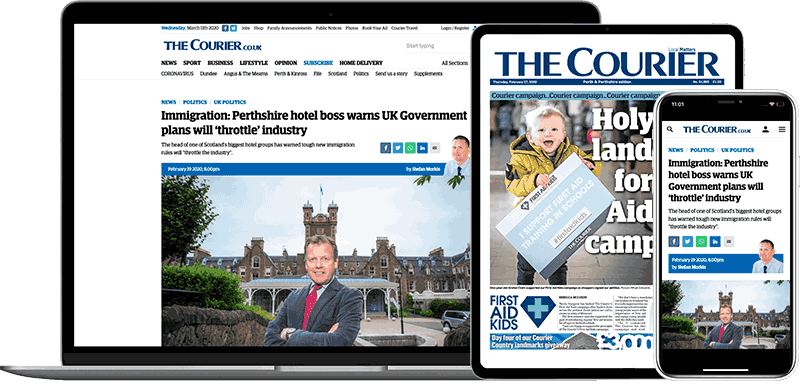 Help support quality local journalism … become a digital subscriber to The Courier
For as little as £5.99 a month you can access all of our content, including Premium articles.
Subscribe