 Fifa must undergo "fundamental and urgent changes" as a reaction to its corruption scandal, the Scottish Government has said.
The intervention from Holyrood ministers came as the Duke of Cambridge urged world football's governing body to "show that it can represent the interests of fair play".
Uefa has not ruled out asking European nations to snub the tournament if re-elected Fifa president Sepp Blatter does not quit following the arrest of football officials over decades of "rampant" corruption this week.
Scottish Football Association chief executive Stewart Regan has floated protest possibilities including withdrawing from major tournaments.
The proposal of a Fifa World Cup boycott was first threatened by Uefa head Michel Platini, who will meet European footballing nations next week to decide how they take a stand against Mr Blatter.
UK Culture Secretary John Whittingdale told the Sunday Times Uefa was right to consider turning its back on the tournament, adding "no options should be ruled out".
However, FA chairman Greg Dyke told the BBC's Andrew Marr Show that Britain would not be able to make a stand without wider support.
A Scottish Government spokeswoman said: "The recent arrests of senior Fifa officials on charges of corruption are deeply concerning for anyone who cares about football. The World Cup is too important to be tarnished with scandal and suggestions of criminal behaviour.
"The Scottish Government supports the calls of Stewart Regan, chief executive of the Scottish FA, for fundamental and urgent changes to the way Fifa is governed."
In his Courier column, Alex Salmond claimed the amount of money on offer from TV deals means no major nations will pull out. He said: "The European associations will huff and puff, but no one will blow the World Cup money-making house down."
Mr Blatter has claimed a bid to unseat him was down to "English media and the American movement" because of failed World Cup bids.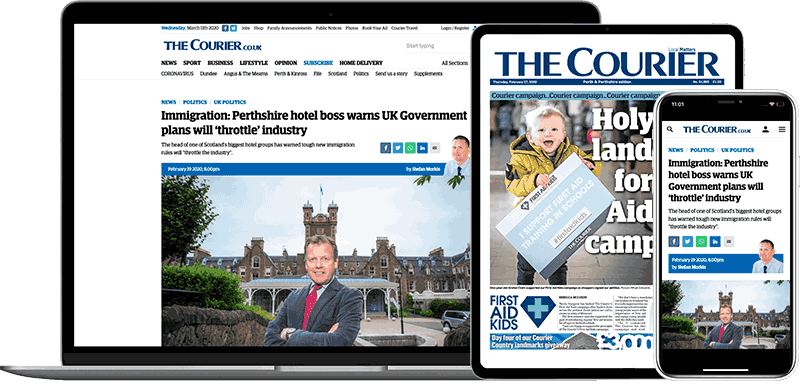 Help support quality local journalism … become a digital subscriber to The Courier
For as little as £5.99 a month you can access all of our content, including Premium articles.
Subscribe