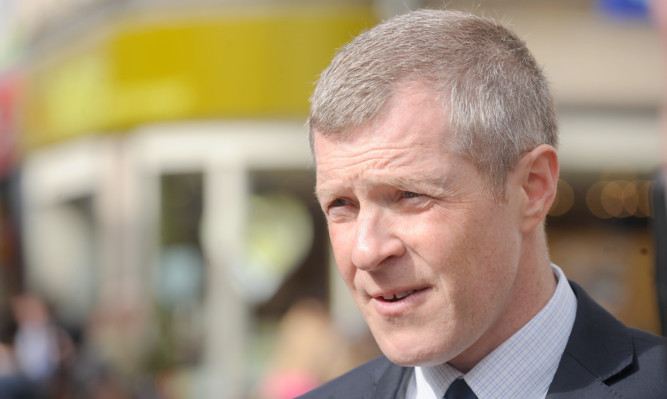 Liberal Democrat leader Willie Rennie is to outline plans for a £170 million pupil premium scheme to "put money into every classroom" in Scotland.
Mr Rennie will use his speech to the Scottish Liberal Democrat conference in Edinburgh to reveal more details about how he would spend the £475 million raised from increasing income tax north of the border by 1p.
Now Holyrood has the ability to set a Scottish rate of income tax, the Liberal Democrats argue the levy should be raised in a bid to tackle the attainment gap between pupils from different backgrounds.
The party has already pledged the "penny for education" will be spent on expanding nursery care, repairing colleges, preventing school cutbacks and a pupil premium.
Mr Rennie will reveal more details of the plans to party activists, saying primary schools would get £1,400 for every child who needs extra support, while £900 would go to secondary schools for each student from a deprived background.
This will show what people will get for their "winning investment", he will say.
He will pledge: "We will invest £170 million in our schools with a pupil premium. This will be paid directly to schools to raise attainment every year.
"It will be worth £1,400 for every pupil who needs extra support at primary school – wherever they live in the country. And £900 for every secondary school pupil from a disadvantaged background.
"Our pupil premium will put money into every classroom. Every school gets money for children from poorer backgrounds. That's enough for more teachers, for one-to-one help, for homework clubs or for extra equipment."
He will insist: "That is how you close the attainment gap. By making the investment. By giving the life chances. And by backing your words up with action."
Speaking on BBC Radio Scotland's Good Morning Scotland programme, Mr Rennie insisted that the plans would not hurt the low paid.
He said: "You'd have to earn over £19,000 to pay any more tax next year compared with this year.
"Somebody on £100,000 would be paying 30 times as much as somebody on a median wage in Scotland. It's a small, small contribution for a whopping big impact.
"It's progressive taxation, it's only when you have a greater income that you pay more tax."
The Lib Dem leader denied his party was fighting for fourth or fifth place in the Holyrood elections.
He said: "We're looking to grow this time, we've got some fantastic candidates across the country who are working very well, this policy for a penny for education is working extremely well.
"What I know is that we've got a really good package of guaranteeing civil liberties, investing in education, protecting what's the best in our NHS but also meeting our climate change targets.
"That package of four solid measures, combined with our great team who have punched well above our weight in Holyrood, we can grow and be a really powerful force in the next parliament."
Mr Rennie came under pressure to explain why he had taken no action against Orkney and Shetland MP Alistair Carmichael following the legal challenge to his election.
Judges at the Election Court ruled in December that the MP did not break electoral law by lying about a leaked memo ahead of the general election, but criticised his conduct.
Mr Rennie said: "I was more than satisfied to rely on the court to make the judgment. It was not a pretty episode, I was disappointed with what happened but we are moving on."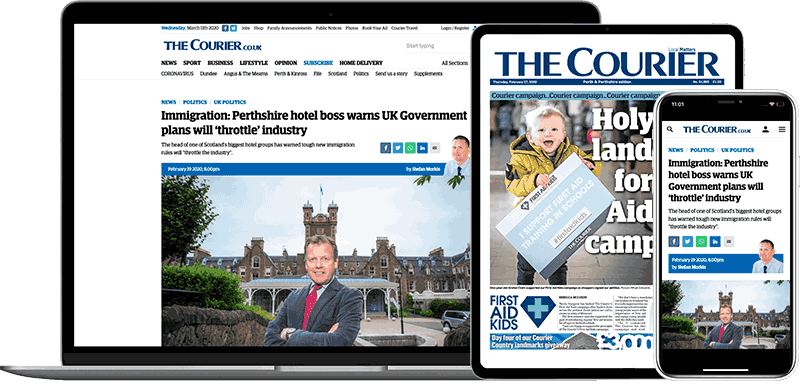 Help support quality local journalism … become a digital subscriber to The Courier
For as little as £5.99 a month you can access all of our content, including Premium articles.
Subscribe