 David Cameron has said he is disappointed that the SNP "won't stick to the promises they made" after it emerged a group of councillors who burned copies of the Smith Agreement escaped long-term sanctions.
Labour's Jim Sheridan (Paisley and Renfrewshire North) condemned the four politicians who he said had avoided discipline and one of whom had been promoted.
During Prime Minister's questions in the Commons, the MP said: "You will be well aware of the hard work that went into the Smith Agreement and will be as disappointed as I am at the front page of the Daily Record today showing four SNP councillors burning that very agreement.
"Not only did they escape discipline, but one of them was actually promoted.
"Are these the actions of a party that seeks to increase its representation in this place?"
The Tory leader replied: "The Smith process and the Smith Agreement was about bringing together different political parties who often disagree with each other quite violently about issues but to come to the right answer for the future of Scotland and the future of devolution.
"It was an excellent report and we are all committed to putting it in place whoever is the Government after the next election.
"It is disappointing that the SNP, who only want to break up our country, won't stick to the promises they made."
The four Renfrewshire Council members were suspended from the party following the incident, but have been re-elected to senior posts within their local group.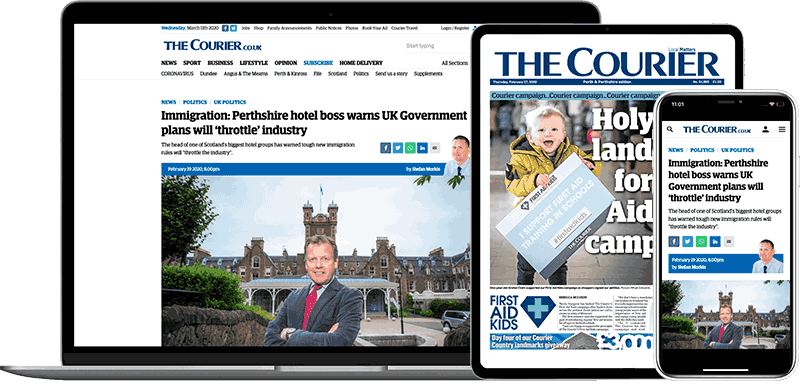 Help support quality local journalism … become a digital subscriber to The Courier
For as little as £5.99 a month you can access all of our content, including Premium articles.
Subscribe