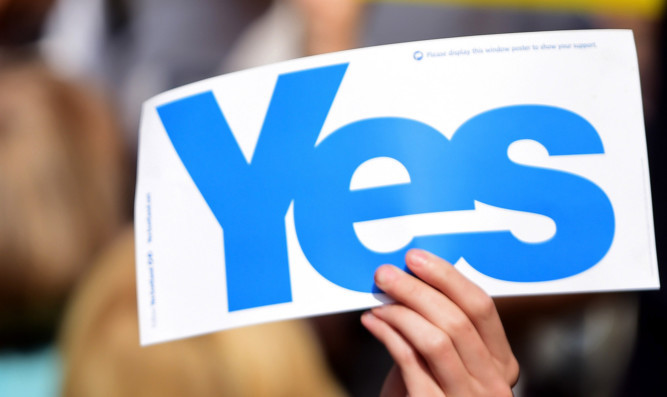 A vote for independence would have cost Scotland more than £10 billion in its first year, a new report has claimed.
The Scottish Government had earmarked March 24 as "independence day" if voters in the 2014 referendum had supported leaving the UK.
To mark the date, supporters of the Union published two separate studies looking at the financial consequences of a Yes vote.
Research by Europe Economics estimated the financial cost of independence to Scotland in the first year to be about £10.4 billion – with this made up from various factors such as a loss of UK Government funding, border control costs and government set-up costs.
Another study from economic commentator Kevin Hague said: "The likely price we would have paid for independence had there been a Yes vote would have been of the order of £9 billion a year; that's about £1,700 a year for every man, woman and child in Scotland."
The Scottish Conservatives commissioned Mr Hague, who is not a member of any political party, to produce the report.
He argued that with recent Government Expenditure and Revenue Scotland figures showing Scotland had a deficit of £14.9 billion – the equivalent of 9.7% of GDP – in 2014-15, if the country had become independent it would need to have a "clear and aggressive deficit reduction programme in place".
The commentator said: "Had Scotland voted Yes, EU and currency negotiations would place Scotland under pressure to rapidly find in the region of £9 billion pa through increased taxes or reduced spend. That's equivalent to £1,700 annually for every man woman and child in Scotland.
"None of this is to suggest that Scotland couldn't be an independent country or that raw economics should be the only consideration.
"But if we're to be honest about the economic implications, it now seems clear that independence will only happen within our lifetimes if the majority of Scots are willing to vote to become considerably worse off, quite possibly for generations to come."
The report by Europe Economics, commissioned by the group Scotland in Union, looked at the additional costs Scotland would have faced in the first year of independence if there had been a Yes vote in 2014.
The figure of £10.4 billion includes the loss of UK Government cash, additional interest payments that an independent Scotland could face and costs of setting up a currency if it was unable to continue using the pound.
Alastair Cameron, director of Scotland in Union, said: "This new and independent analysis of the financial costs of breaking away lays bare the challenges Scotland would have faced,and demonstrates Alex Salmond glossed over more than just oil revenues."
Scottish Conservative leader Ruth Davidson said: "Let's be clear, it wouldn't be the rich who'd suffer from the SNP's con trick on independence.
"It would be the poor who rely on benefits, the sick who rely on our NHS, and the elderly who need our care.
"Nicola Sturgeon said the last referendum would be 'once in a generation'. She has now gone back on that pledge, and declared she wants to start a fresh campaign after the election. It's not on."
Commenting on the Scotland in Union report, an SNP spokesman said: "It is no surprise to see those opposed to independence use their own research to talk Scotland down – but polling this week showed support for independence at a 15-year high and also revealed that more people believe independence will be good for our economy.
"The UK's deficit stands at around £70 billion, with a national debt of around £1.5 trillion – but no-one seriously suggests the UK can't afford to be independent, and any economic analysis drawing conclusions for one year in isolation simply isn't credible.
"As for the Tories, given their rank incompetence and budget U-turns, they are the very last people that should be lecturing Scotland on public finances."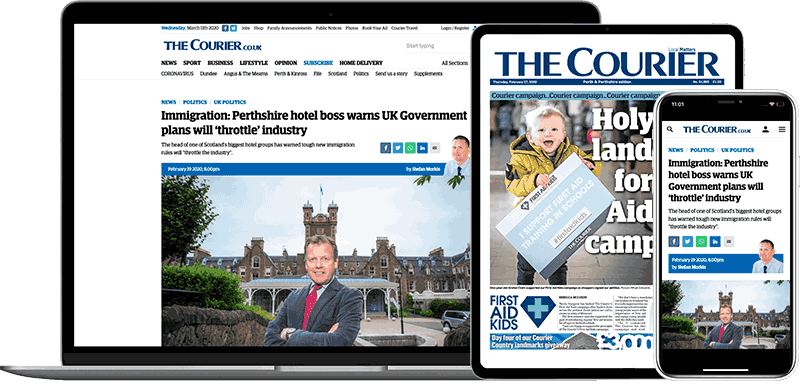 Help support quality local journalism … become a digital subscriber to The Courier
For as little as £5.99 a month you can access all of our content, including Premium articles.
Subscribe