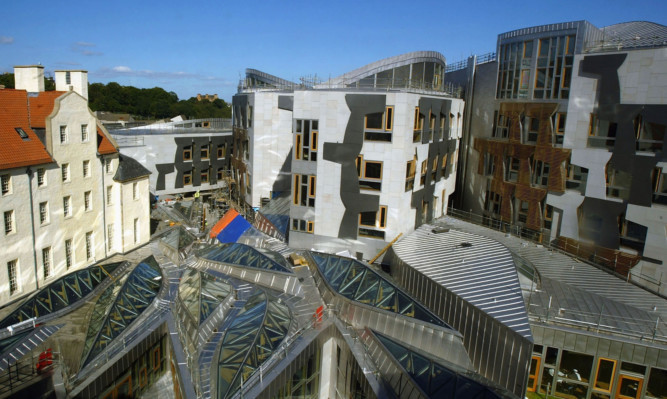 The Scottish Government has said there is no area of UK policy in which it does not have a legitimate interest and has demanded greater transparency from and influence over the UK Government.
Deputy First Minister John Swinney said there is still "some way to go" in intergovernmental relations, which must be improved as Scotland gains more powers.
He pledged to discuss the Scottish Government's proposals and delivery plans openly with the UK Government but warned it must be "a two-way street" with more transparency from London.
He said: "We must see a willingness on the part of the UK to similarly discuss its proposals with, and be willing to listen to the alternative perspective of, the Scottish Government.
"There are few, if any, areas of policy where the Scottish Government does not now have a legitimate interest and our expectation is that our views will be taken into account in that process.
"Recent events suggest that there is still some way to go before we can be confident that we genuinely have the kind of partnership-based approach and willingness on the part of the UK Government to respond to distinctive Scottish concerns."
He said the Scotland Bill still contains "significant shortfalls".
"We will only support a legislative consent motion if there is a satisfactory and fair fiscal framework, agreed by the Scottish and UK governments," he said.
SNP MSP Bruce Crawford, convener of Holyrood's Devolution Committee, called for a "significant culture change on the part of all governments in regard to how they view the role of parliamentarians".
"There must be more transparency around the policy objectives governments are seeking to achieve, the agreements between governments and the decisions made," he said.
"These decisions must be accountable. In our view, this means agreements reached between government must be subject to scrutiny."
He added: "We do recognise the need for governments to have a private space in which negotiations can take place and agreements reached.
"The Devolution Committee respects the need for there not to be a running commentary in relation to the current intergovernmental discussions taking place.
"Nevertheless, we are unanimous in our view that there has to be improved transparency."
Labour and the Conservatives highlighted Mr Swinney's comments that the fiscal agreement on Land and Buildings Transaction Tax (LBTT), which replaced UK stamp duty in April, had ultimately been resolved during a 15-minute conversation with the Chief Secretary to the Treasury.
Claire Baker MSP, Labour's spokeswoman for democracy, said: "The Deputy First Minister's comments on the devolution of LBTT in the report are illuminating.
"Such questions will be resolved politically by ministers as long as there is willingness to do that, so greater parliamentary scrutiny will not necessarily change that kind of situation.
"There is clearly a difficult and complex balance to be struck to determine the level of parliamentary influence or involvement, or even knowledge, in negotiation between two governments."
Conservative MSP Annabel Goldie, who sat on the Smith Commission, said: "That illustrates that we need both the formal and the informal.
"I think that is why it is so important as we contemplate significant new powers that we begin to open up these avenues of dialogue and we do that, as Lord Smith himself said, within an umbrella of mutual respect."