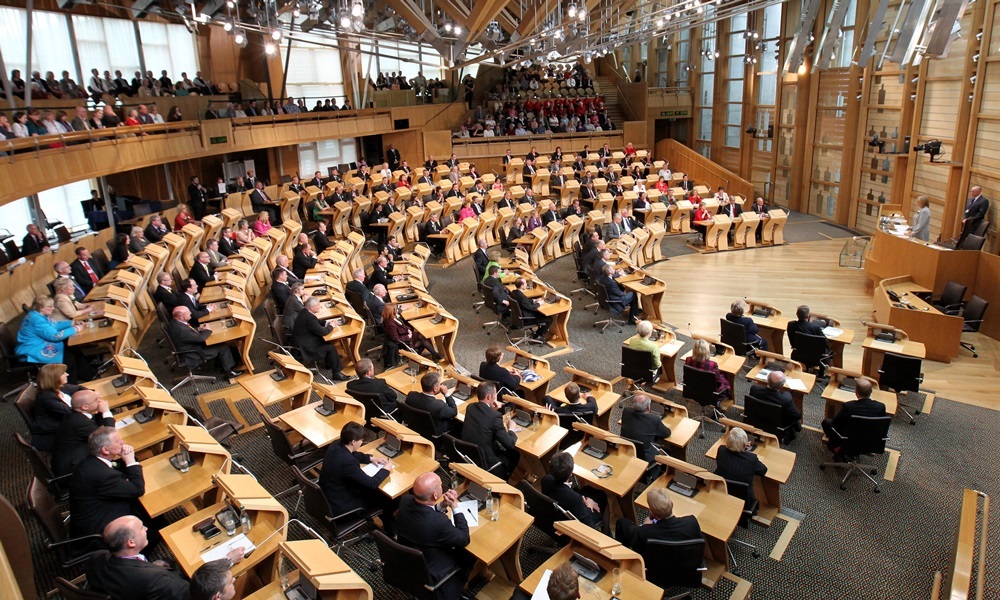 MSPs have decided they each need an extra member of staff at an annual cost of £3 million to the taxpayer.
The changes were agreed to help them cope with increased demands brought about by devolution to Holyrood.
The Scottish Parliament's corporate body made up of representatives from the SNP, Labour, Conservatives and Liberal Democrats has made the ruling, although it is still subject to formal approval by MSPs.
In a letter to MSPs, presiding officer Tricia Marwick, said: "It is clear to us that the current provision, which provides for around two full time equivalent staff, is already under significant pressure and is not fit for purpose, particularly in light of the increase in powers and the consequential increase in workloads for constituency and regional officers."
She added politicians need to be "properly resourced and supported" to hold the Scottish Government to account.
Eben Wilson, the director of pressure group TaxpayerScotland, said the extra money for staff is "another overhead" for a parliament is "using the public's purse as if it belongs to them".
He added: "That's not very fair on people whose wages are not going up."
Alison McInnes, who represents North East Scotland, defended the move saying MSPs want to be able to give "an informed service to constituents" on Holyrood's wide-ranging new powers over tax and welfare.
"When residents get in touch with the office of an MSP they expect to be able to speak to knowledgeable staff who can offer assistance. It is the key to the service we give," she said.
The money will first come out of Holyrood's 2016/17 budget and will mean MSPs will each have a total of £85,000 a year to spend on staff.
The announcement comes after the passing of the Scotland Bill through the House of Commons, which transfers greater powers to Holyrood over tax and welfare.
Political parties have come under increasing pressure to spell out how they would use the new powers, which are expected to be devolved by 2017.