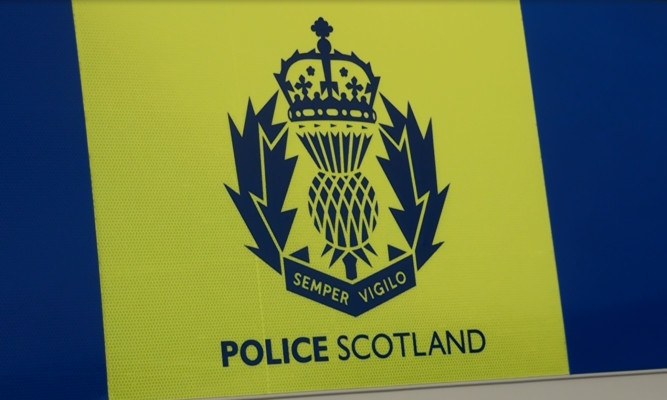 A Holyrood committee is being urged to investigate allegations that Police Scotland has been involved in "illegally spying on journalists".
The Liberal Democrats are demanding that the justice sub-committee on policing sets up a probe into the matter, with the Tories backing their call.
Labour has already lodged a motion at the Scottish Parliament demanding "full transparency from the Scottish Government about what exactly it knows regarding the allegations about spying on journalists and their sources".
Now Liberal Democrat justice spokeswoman Alison McInnes has written to the committee's convener Christine Grahame, urging her to set up an inquiry.
It comes after the Sunday Herald alleged that Police Scotland is one of two forces in the UK which has illegally monitored communications between journalists and their contacts.
The Interception of Communications Commissioner's Office (IOCCO) says it has "identified that two police forces had acquired communications data to identify the interactions between journalists and their sources without obtaining judicial approval".
Justice Secretary Michael Matheson stressed the Scottish Government is "firmly opposed to the unlawful monitoring of communications", but added ministers had to "respect the IOCCO position" of not identifying the forces concerned.
Ms McInnes said First Minister Nicola Sturgeon "seemed concerned about GCHQ spying on MSPs but is silent on claims Police Scotland spied on journalists".
The Liberal Democrat MSP stated: "Reports that Police Scotland has been involved in illegally spying on journalists threaten to sour public trust in our public institutions.
"The refusal of the national force and Scottish Government to confirm or deny Police Scotland's involvement in this matter will only fuel concerns about a conspiracy of silence.
"I am writing to ask that the policing sub-committee undertake a full inquiry into these allegations in order to ascertain Police Scotland's involvement. This would allow both ministers and Police Scotland bosses to set the record straight."
Scottish Conservative justice spokesman Margaret Mitchell said: "Given the allegations that have been made, it seems right that there should be an inquiry held by the justice sub-committee on policing.
"We would support this so as to restore public confidence and get to the bottom of this worrying issue."
A Scottish Parliament spokesman said: "The sub-committee on policing has received correspondence on this issue and will consider how best to respond at its first meeting following Parliament's return."
In an article in the Daily Record newspaper, Mr Matheson said: "We need to let IOCCO complete their investigations free from interference otherwise we risk failing both victims and the wider justice system."
He said reports that two police forces had been "obtaining communications data without obtaining judicial approval have rightly raised such serious concerns".
The Justice Secretary added: "The body responsible for investigating breaches of this Code of Practice, the Interception of Communications Commissioner's Office (IOCCO), has decided not to name these forces at this stage.
"IOCCO's rationale for not naming the forces at this time is clear, simple and sensible.
"They believe that doing so could prejudice their ongoing investigation process and threaten the privacy of individuals involved. They also believe that any future prosecutions and legal proceedings could potentially be compromised and individuals denied justice as a result of any ill-timed comments.
"Any responsible government has to respect the IOCCO position."
He also stated: "This Government has a proven track record on civil liberties and I am proud that Scotland is at the forefront of protecting the basic rights and freedoms of our citizens.
"Our history of championing civil liberties goes far beyond that of our political counterparts, and I am determined to ensure we continue in our commitment to be the most transparent, accountable and accessible Government yet."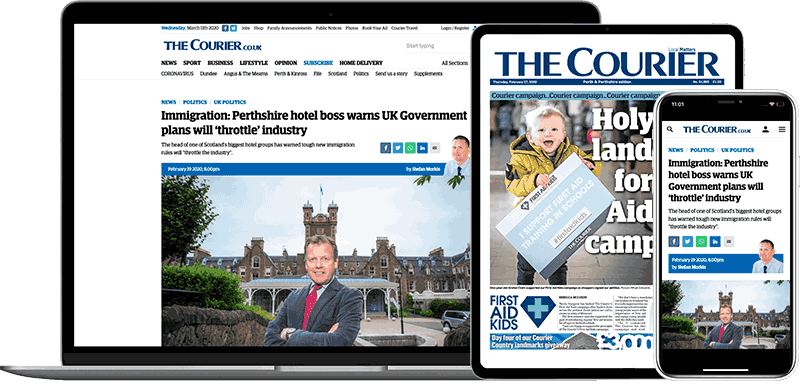 Help support quality local journalism … become a digital subscriber to The Courier
For as little as £5.99 a month you can access all of our content, including Premium articles.
Subscribe