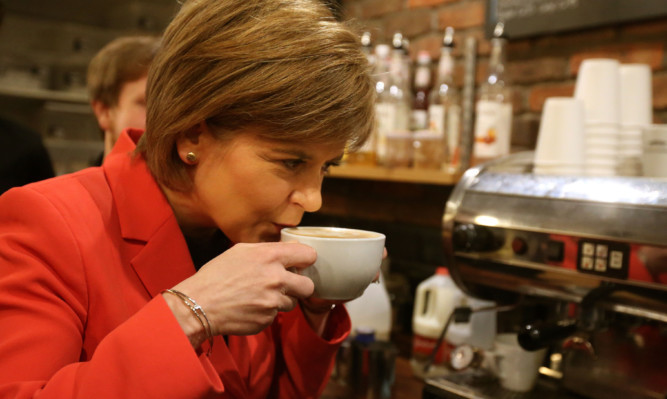 Nicola Sturgeon has admitted it can be lonely at the top but insists she is built to be a leader taking difficult decisions.
During an appearance on BBC Radio 4's Desert Island Discs programme, the First Minister selected the eight records she would keep if cast adrift as she gave a highly personal interview.
As well as discussing her marriage to SNP chief executive Peter Murrell, she revealed questions about why the couple do not have any children "can be hurtful".
Asked about their relationship, the SNP leader said: "We worked together particularly closely on a campaign, and then when the campaign ended and there was no real reason for us to see each other every day the way we had done for the last three months, I suddenly realised I wanted to see him every day and luckily he felt the same."
On questions over why the couple do not have children, Ms Sturgeon said: "That can be hurtful if I am being brutally honest about it, because people make assumptions about why we don't have children.
"The assumption that people sometimes make is that I have made a cold, calculated decision to put my career ahead of having family, and that's not true.
"Sometimes things happen in life, sometimes they don't. Don't get me wrong I have no regrets if I could turn the clock back 10 or 20 years I wouldn't want to fundamentally change the path my life has taken."
Ms Sturgeon also revealed she thinks about the families of Lamara Bell and John Yuill, who lay dying in their car by the side of the M9 motorway for three days after police failed to respond to a non-emergency call, every day.
Asked if it was true that there are few lonelier jobs than being in charge of a government, the First Minister said: "I guess the most eye-opening experience of the last 12 months is how true that old clich is."
But she added she is "quite comfortable with decision-making and prepared to live with the consequences".
As well as her song choices, Ms Sturgeon said she would take the complete works of Jane Austen and a coffee machine to the desert island but is not very practical so "won't survive for very long" in such a situation.Ms Sturgeon chose:Step Inside Love by Cilla Black.
Freedom Come All Ye performed by Pumeza.
Ordinary World by Duran Duran.
Letter From America by The Proclaimers.
My Love Is Like A Red, Red Rose performed by Eddi Reader.
Wuthering Heights by Kate Bush.
Sisters Are Doin' It For Themselves by The Eurythmics and Aretha Franklin.
Something Inside So Strong by Labi Siffre.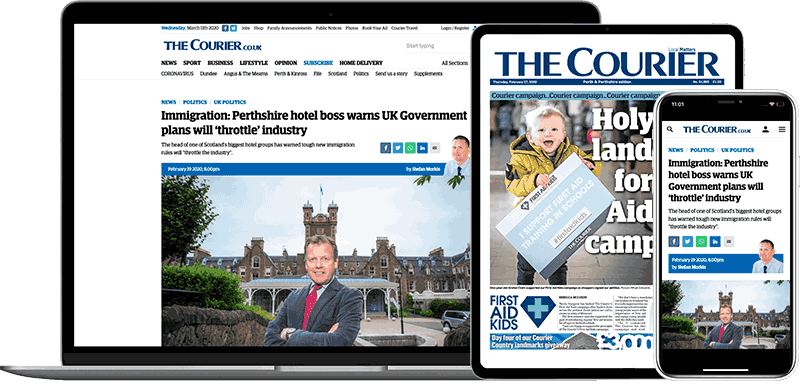 Help support quality local journalism … become a digital subscriber to The Courier
For as little as £5.99 a month you can access all of our content, including Premium articles.
Subscribe