 UKIP's leader in Scotland has criticised the BBC's panel selection for Question Time as too pro-EU.
Dundee plays host to tonight's episode of the current affairs show, which features John Swinney, Ruth Davidson, Jenny Marra, Willie Rennie, Patrick Harvie and the Daily Telegraph's Timothy Stanley.
David Coburn, who has blamed EU regulations for not making his toaster powerful enough, said he was "weeping into his porridge" over the BBC snub.
He told The Courier: "I begged – well not quite begged – but I asked repeatedly to be allowed on the show, but they kept saying no.
"They say maybe another time but you look at tonight's panel and they do not have anyone who is going to give a strong argument for leaving the EU."
"It's skewed. It must be the most unbalanced Question Time I have ever seen."
Mr Coburn is hopeful his party will get 15 MSPs in May's Holyrood election – though he added he will be happy with one.
The MEP is UKIP's only elected representative north of the border.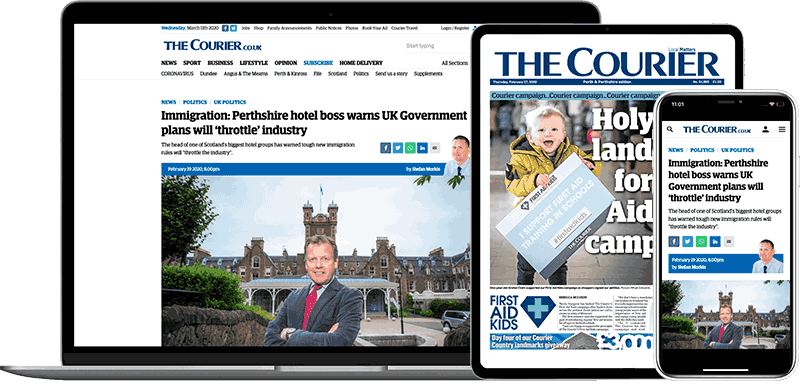 Help support quality local journalism … become a digital subscriber to The Courier
For as little as £5.99 a month you can access all of our content, including Premium articles.
Subscribe