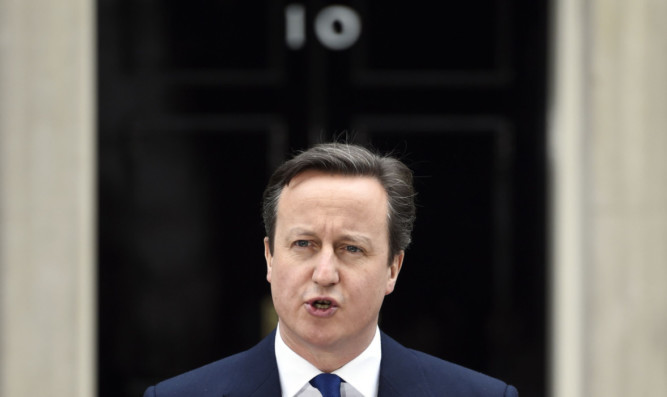 The Conservatives should form a minority UK Government as it is "unlikely" they will win a majority in May, according to the party's Scottish leader.
In stark contrast to David Cameron's public general election narrative, Ruth Davidson admitted it is probable no one party will be able to take decisive control of the House of Commons after the vote.
It came as senior figures close to the Prime Minister were forced to deny reports he has held secret talks about forming another coalition, which he was said to prefer to a minority administration.
At the launch of the Scottish Tories' campaign, Ms Davidson said: "I hope we get a Conservative majority. I agree the polls don't make that a dead cert stick-on right now but I think we've seen in Scotland how minority government would work and I would like, in that event, for us to give it a try."
She added: "To be honest, a Tory majority doesn't look likely right now either but we are working towards it and we will continue to do so.
"We have seen, not least in Scotland in 2011, that the last six weeks of a campaign can completely change the numbers. So there's a lot of politics to go between now and May 7 and we're up for the fight."
In a speech to activists and candidates, she poured scorn on the SNP, Labour and Liberal Democrats north of the border, calling the latter two "headless chickens running around the chicken coop, not a brain cell in sight and about to get stuffed".
After meeting the Queen to dissolve parliament, UK Conservative leader Mr Cameron said the May 7 poll offered a "stark choice" between him and Ed Miliband as Prime Minister, warning a Labour victory would deliver "economic chaos" and tax hikes of more than £3,000 for the average family.
However, he was quizzed on a report in the Spectator magazine, which claimed to know of two "detailed" conversations where he stated his preference for another deal with the Lib Dems.
Ahead of an address to MPs tomorrow, the Prime Minister denied holding any discussions on such a prospect.
He said: "No. It is an all-out win in 43 days' time. We only have to win 23 seats."
The Spectator wrote the Prime Minister "doesn't bother to maintain the fiction" that he is not planning for a second coalition.
Senior Downing Street sources described the reports about coalition discussions as "rubbish".
Meanwhile, Mr Miliband warned the referendum on EU membership promised by Mr Cameron if the Tories win power represents "a clear and present danger to British jobs, British business, British families and British prosperity".
Deputy Prime Minister Nick Clegg who followed the Prime Minister to Buckingham Palace in his role as president of the Privy Council predicted another hung parliament, saying: "It's my view that the era of single-party government is over in British politics."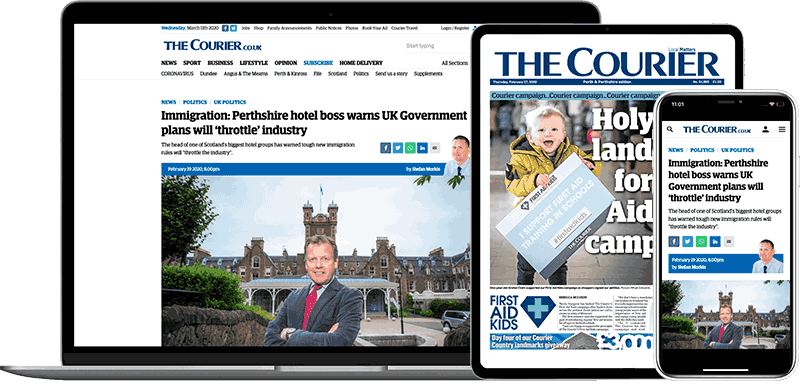 Help support quality local journalism … become a digital subscriber to The Courier
For as little as £5.99 a month you can access all of our content, including Premium articles.
Subscribe