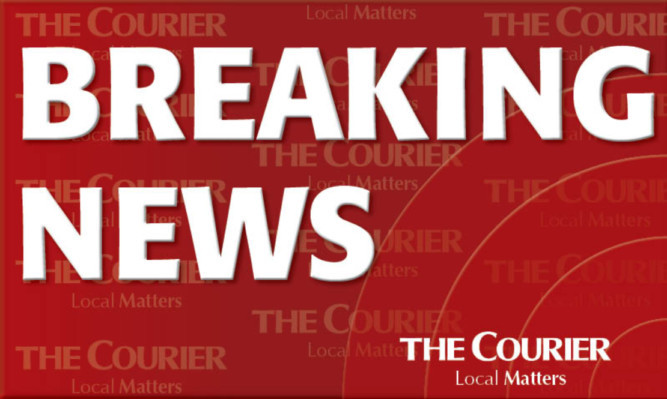 Fife-born MP Natalie McGarry was detained by Turkish special forces after "recording the sound of bombs falling", her lawyer has claimed.
Ms McGarry, who resigned the SNP whip at Westminster while police probe allegations about missing funds from the Women For Independence campaign group, was on a visit to the country with the GMB union when the drama unfolded.
The Glasgow East representative was detained in the Sur district of Diyarbakir after security forces apparently spotted her with her mobile phone out. She later tweeted to confirm she had not come to any harm.
She said: "Thank you for any concerns, but I am safe and absolutely fine."
Ms McGarry added: "I was not arrested, but answered some questions. I am absolutely fine and have no further comment."
The Inverkeithing born and raised politician is a pro-Kurdish campaigner who has been critical of the Turkish government.
https://twitter.com/NatalieMcGarry/status/702871051613691904
Her solicitor, Aamer Anwar, said: "I can confirm that Natalie McGarry MP was questioned earlier on today, when she was recording the sound of bombs from the Turkish forces falling on the Kurdish area of Sur in Diyarbakir.
"It appears that a member of the Turkish security forces became alarmed as Natalie had her mobile phone out near a security check point.
"She was taken away for questioning and when it was explained that she was part of the GMB delegation and simply recording the sound of bombs falling, she was released. There will be no further statement and Natalie will be returning home soon."
A Foreign Office spokeswoman said: "A British national was briefly detained and released in Diyarbakir, Turkey. Our embassy staff were in close contact with local authorities."
GMB said the trip was part of a campaign calling on the Turkish Government to release Kurdish leader Abdullah Ocalan on the 17th anniversary of his imprisonment.
https://twitter.com/NatalieMcGarry/status/702883585427173376
The union's international officer, Bert Schouwenburg, said: "As Abdullah Ocalan endures another year in captivity, the Turkish government are engaged in a largely unreported dirty war against the Kurdish population in the south of the country.
"Hundreds of men, women and children have been killed and thousands of dwellings destroyed.
"In spite of the genocidal assault by the Turkish state, from his prison cell Ocalan continues to advocate a peaceful and democratic solution to the Kurdish question. His freedom is, therefore, an essential prerequisite to a negotiated settlement and we call for his immediate release."