 The First Minister has reiterated her vision of both economic equality and growth as five new members join the Scottish Government's council of economic advisers.
Former chief medical officer Sir Harry Burns has been appointed to the group along with Glasgow University principal Anton Muscatelli and Glasgow Airport managing director Amanda McMillan.
Professor Sara Carter, associate deputy principal of Strathclyde University and professor Mariana Mazzucato, who also advises the UK Government and the European Commission, have also joined the council which meets twice a year.
The group already includes highly regarded professors Joseph Stiglitz, Frances Ruane and Sir Jim Mirrlees, and was set up to provide advice on key areas of monetary policy, financial stability and fiscal policy.
Nicola Sturgeon will host her first meeting of the council in Edinburgh in the coming week and aims to promote inclusive growth while tackling inequalities.
She said: "The council's focus on competitiveness and reducing inequality reflects the fact that these are crucial areas if Scotland is to build on the relative success of recent years and face up to the challenges that lie ahead.
"To support this focus, I have invited five new members to join the group, which I believe has a provided a strong balance of expertise for achieving both objectives.
"I am pleased to be able to draw on international expertise relating to these issues with existing members such as professors Stiglitz, Mirrlees and Ruane whilst the addition of Professors Muscatelli, Mazzacuto and Carter add expertise on areas including innovation, inequality and entrepreneurship, coupled with the unique perspective of Sir Harry Burns and, of course, the business expertise of Jim McColl and Amanda McMillan.
"The Scottish Government and our council of economic advisers face a challenge, one that we are determined to rise to, and that is how we better align the objective of economic growth with a fairer and more inclusive economy which maximises the potential of all people within Scotland."
Council chair Crawford Beveridge said: "Improving the competitiveness of the Scottish economy remains central to our work but aligning the objective of economic growth more closely with the need to tackle inequality and ensure everyone has an opportunity to participate is really important as we have seen a growing disparity in these outcomes internationally.
"It is an honour to work with such a distinguished group and to help shape government policy relating to these important objectives."
Professor Stiglitz, who won the Nobel Prize for Economics in 2001 and has advised the White House, United Nations and the World Bank, said: "Inequality has risen in many developed countries in recent decades, and there is a strong body of evidence that this is harmful to growth and society more generally.
"Tackling inequality is the foremost challenge that many governments face. I look forward to advising on this agenda as a member of the council of economic advisers."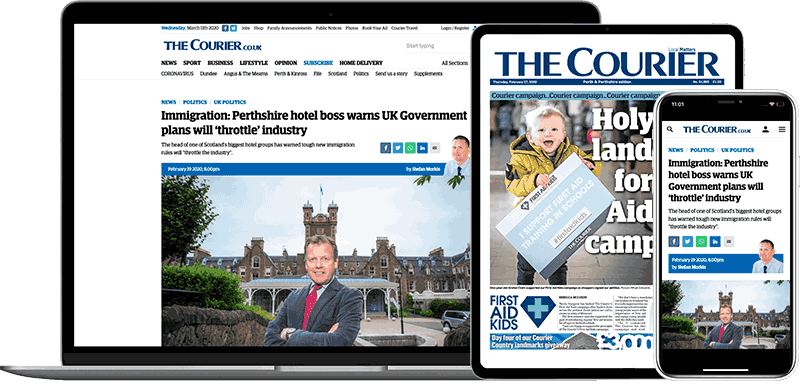 Our free web and ePaper offer to help you stay informed in these challenging times
3 months free access to our web and ePaper pack including Premium articles.
Subscribe