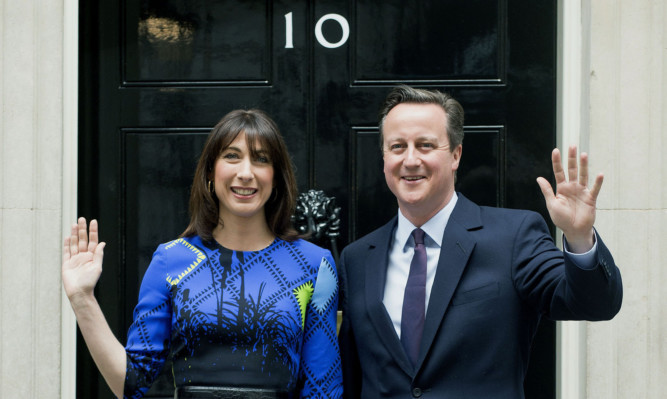 David Cameron's strategy of highlighting a potential Labour-SNP deal to put Ed Miliband in Number 10 could have helped persuade English voters nervous about the prospect to back the Tories, an analysis has indicated.
The Conservative election victory followed a series of opinion polls predicting a hung parliament, leading to an inquiry being set up by polling firms to find out what went wrong.
Pollsters Survation contacted more than 1,700 people it surveyed before the election to find out how they eventually cast their vote and found the equivalent of a late 1.4% swing from Labour to the Tories which helped to get Mr Cameron back into Downing Street.
Some 15% of those surveyed ended up behaving differently to how they had originally told the pollster, Survation's CEO Damian Lyons Lowe and director of research Patrick Brione found.
The trends showed Labour voters not turning out or, to a lesser extent, switching to the Conservatives.
Liberal Democrat voters either switched to the Conservatives or did not turn out, while Ukip voters also changed their mind and backed Mr Cameron's party.
Undecided voters were splitting fairly equally between Labour and Conservatives
"With the exception of the last of these four, all other shifts were to the net benefit of the Conservative Party," the Survation analysis said.
"Conservative voters themselves turned out in high numbers and were very unlikely to change their mind (as were SNP voters). The total effect of this was equivalent to a 1.4% swing from Labour to the Conservatives – not as much as actually shown in the election, but accounting for a significant proportion of the difference between the final Survation pre-election online poll and the election result."
The research suggests that the late swing to the Tories, and the low turnout among those who said they intended to vote for Mr Cameron's rivals, accounted for around 40% of the total gap – the largest single factor in the discrepancy between the pre-election polls and the result.
The way responses are weighted could also have been a factor, accounting for around 20% to 30% of the gap, Survation estimated.
The pollster put some of the discrepancy down to "tactical Tories" reluctantly voting for Mr Cameron's party to avoid the hung parliament they had been told to "fear".
"We cannot rule out the presence of what we here choose to call 'tactical Tories'," Mr Lyons Lowe and Mr Brione said.
"These are not necessarily the same as the 'shy Tories' who historically have been long-term embarrassed Conservative supporters, but rather people who genuinely did not like the Conservative Party but, however begrudgingly, 'lent' them their vote in 2015 to avoid an unstable hung parliament that they had been told to fear.
"Understandably, particularly given the Conservative majority government that resulted, such people might be reluctant to later admit what they had done in the election.
"That is not to say that such respondents necessarily lie to pollsters, but there is always a significant minority of those who refuse to disclose their voting intentions even whilst answering the rest of the survey."
Mr Lyons Lowe told the Daily Record: "We know that people were concerned about the SNP.
"Liberal Democrat and Ukip voters were particularly strong in their view that an SNP-supported Labour government would be 'illegitimate'.
"We believe a significant section of the public were convinced by the polls predicting a hung parliament and so worried about such an outcome that they changed their voting preference to stop it from happening.
"This means that the polls may have been as much a cause of voter behaviour as a measure of it.
"Clearly, such large discrepancies in the polls are unlikely to be explained by just one factor.
"However, our research suggests that the late swing of voters to the Conservatives and the low turnout among those intending to vote for other parties account for a large part of it."
The Survation study involved people previously polled for the Daily Mirror and found that 87.7% of those who said they would vote Tory cast their ballot for Mr Cameron's party, with 5.8% not voting.
For Labour the figure was 83.6%, with 6.9% not voting and 5% shifting to the Tories.
Only 73.6% of those who said they would vote Lib Dem actually did, with 4.7% switching to Labour, 6.1% to the Conservatives and 6.8% staying at home.
For Ukip, 82.6% stuck with Nigel Farage's party, but 7.7% switched to the Tories, 6.4% did not vote and 2.6% backed Labour.
The SNP retained some 93.6% of those who said they would vote for the party.
* The Survation study of 1,755 people was carried out between May 19 and 26.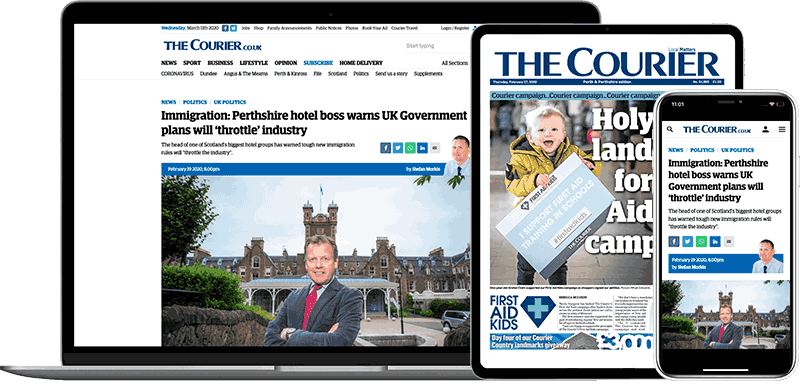 Help support quality local journalism … become a digital subscriber to The Courier
For as little as £5.99 a month you can access all of our content, including Premium articles.
Subscribe