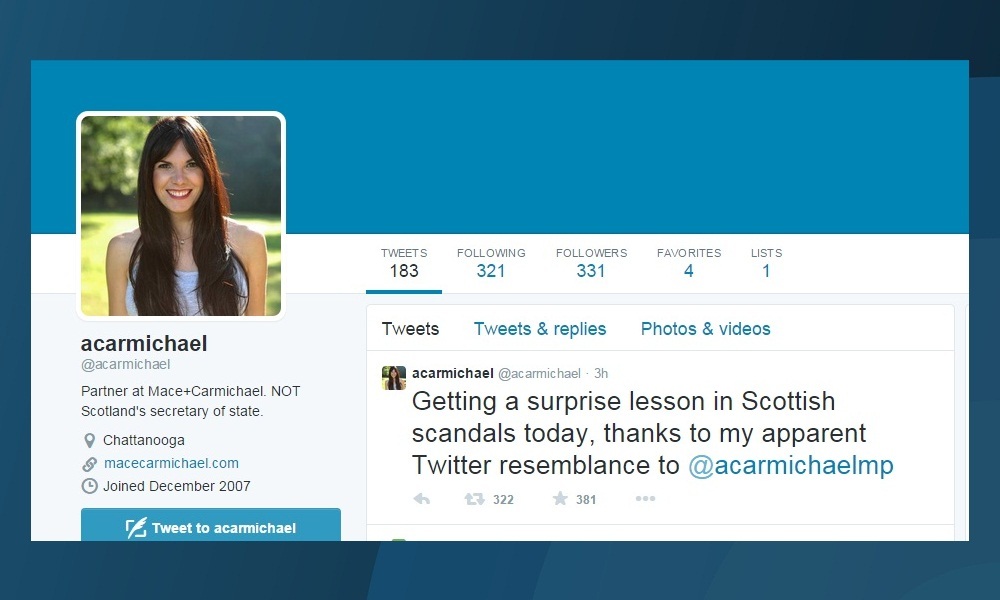 A Chattanooga woman received a crash course in British politics on Friday after First Minister Nicola Sturgeon accidentally tagged her in a Tweet about former Scottish secretary Alistair Carmichael.
Mr Carmichael admitted on Friday he authorised the leaking of a memoregarding a meeting between Ms Sturgeon and the French ambassador last month.
Ms Sturgeon has now said Mr Carmichael, the Liberal Democrats' only remaining Scottish MP, should consider his position.
However, the First Minister accidentally used the wrong Twitter handle for Mr Carmichael in a Tweet on Friday, sending dozens of supporters to the Twitter page of Tennessee public relations executive Amanda Carmichael instead.
Ms Carmichael was inundated with Tweets from people urging Mr Carmichael to resign.
She changed her Twitter biography to state that she was not Secretary of State of Scotland and even got an apology from the First Minister herself for any inconvenience she had caused.
https://twitter.com/NicolaSturgeon/status/601805675300331520
The apology was soon accepted by Ms Carmichael:
@NicolaSturgeon no worries, now I just know a lot about what's going on in Scotland! #thiscarmichaelwontgo

— acarmichael (@acarmichael) May 22, 2015
Ms Carmichaeleven sent a message to her namesake alerting him to the mix-up:
https://twitter.com/acarmichael/status/601768033699364864
However, she is not the first person to be confused with a politican on Twitter.
Last year a Canadian who shared a name with former Scottish Labour leader Jim Murphy received abuse from dozens of so-called cybernats using the wrong address.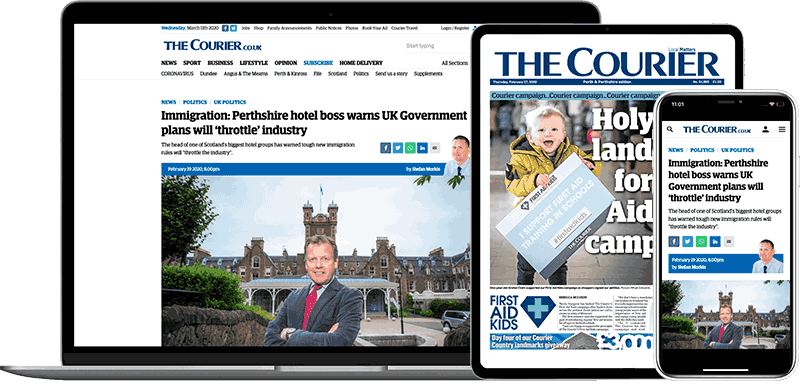 Help support quality local journalism … become a digital subscriber to The Courier
For as little as £5.99 a month you can access all of our content, including Premium articles.
Subscribe