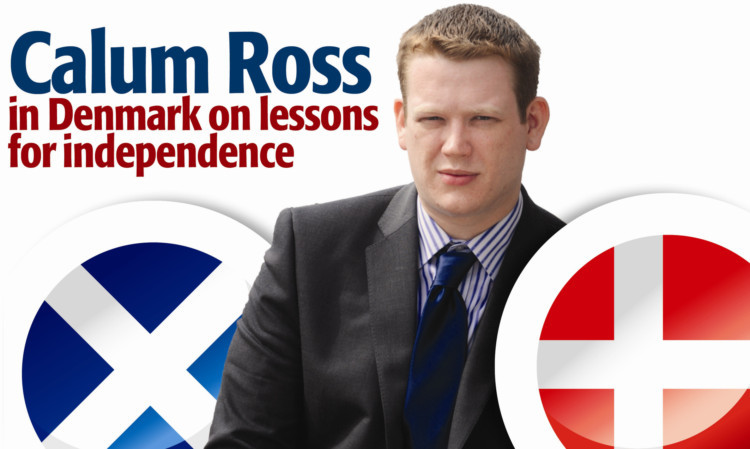 A senior Danish MP has claimed that Scotland would be immediately invited into Nato after independence and that forcing the removal of Trident would have "absolutely no impact".
The nation would have to reapply to join the EU, it was predicted, but the process could be "very fast" and complete in the two years between the referendum and becoming independent.
The status of Scotland's membership of the EU and Nato has become a key debate in the battle over the country's future.
The SNP wants to negotiate a "continuing" EU membership if there is a vote to go it alone next year, and believes that Scotland would be welcomed into Nato.
UK Government ministers and some pro-Union politicians have insisted the nation could face a complex and lengthy reapplication process to join the EU.
And they have claimed that the nationalists' plans to order the withdrawal of Trident nuclear weapons from the Clyde would jeopardise any proposed entry into the Nato military alliance.
John Dyrby Paulsen is foreign and defence spokesman for the ruling Social Democrats in Denmark, and chairman of the Nato Parliamentary Assembly's transatlantic relations committee.
In an interview with The Courier in the Folketing the Danish Parliament in Copenhagen, he dismissed claims that Scotland might be denied entry into Nato.
"In my view, no, you wouldn't have to apply for it," he said. "From my point of view you would be invited to be a part of it and you would have to say 'no' if you didn't want it, rather than say 'yes' to get it.
"Because you have been a part of Nato since the Second World War and you have delivered your capabilities, you have sort of gained from the alliance common defence policies since 65 years now.
"It would be natural for you to be part of it after independence, if you were to get that."
Asked if forcing the rest of the UK into a hugely expensive relocation of Trident from Faslane and Coulport would count against Scotland, Mr Paulsen said: "It would have absolutely no impact, whether you have nuclear weapons or not.
"I don't see it as a problem, no."
He believed that Scotland's membership of the EU could potentially be less straightforward.
"The thing about the European Union is that it is more formal than Nato, actually, so you might have to reapply for that," he said.
"It could be fast, it depends on how you want to do it. It could be very fast."
Asked if it could be achieved in the two years between a vote to go it alone and Scotland becoming independent, Mr Paulsen said: "Yes, that is absolutely doable."
Sofie Carsten Nielsen is a Liberal MP and chairwoman of the Danish Parliament's finance committee, as well as a member of the European affairs and foreign affairs committees.
She gave the same opinion of the issue of EU membership, when asked by The Courier.
"My own view is extremely political, but I think it would be really, really bad if you were left out of the EU," she said.
"I guess you would have to reapply. It's up to the council. I think that would be a new thing for the EU, they would have to decide.
"It would probably be quick and effective. If you did want to join, I'm sure the EU would want to have you."
The Courier will be reporting from Denmark throughout this week, interviewing a series of government ministers, senior politicians and leading academics, to find out what potential opportunities and pitfalls the Danish model could offer Scotland. See Wednesday's Courier for the next part of Calum Ross's week-long investigation.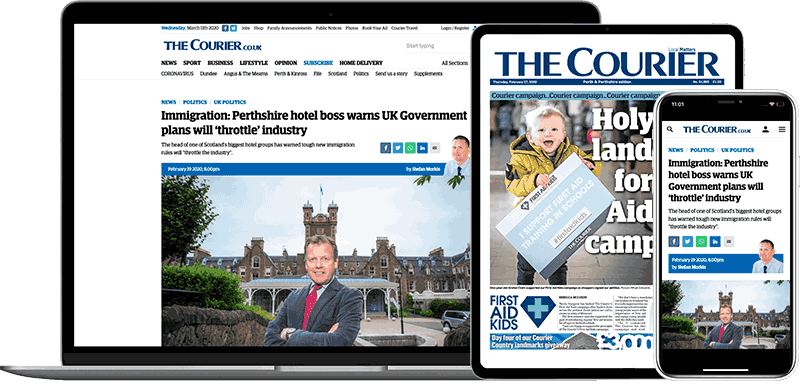 Help support quality local journalism … become a digital subscriber to The Courier
For as little as £5.99 a month you can access all of our content, including Premium articles.
Subscribe