Opposition leaders rounded on Nicola Sturgeon over a £15 billion black hole in Scotland's budget.
They queued up at First Minister's Questions today to accuse her party of trying to con the public into supporting independence when the economic case did not stack up.
Ms Sturgeon published the Government Expenditure and Revenue Scotland figures yesterday, which also showed that oil revenues had plummeted by more than 50%.
Scotland would have been an independent country in two weeks if the Yes campaign had been successful in the 2014 referendum.
Scottish Labour leader Kezia Dugdale said the Gers figures confirm the case for independence has been ripped to shreds.
She referenced Courier columnist Alex Bell as she said: "The economic case for independence has always been dubious. But even her own former advisor Alex Bell tells us today that it is now dead."
Ms Sturgeon said: "The truth of the matter is that countries the world over have deficits and let's remember this about Scotland's deficit.
"It was not created in an independent Scotland. It was created on Westminster's watch."
She added it was a strange argument that Scotland should stick with the system responsible for the deficit "instead of taking more powers into our own hands to do something about it."
Ms Dugdale said the SNP had cut education and training spending by 10% since they took office in 2007.
Ms Sturgeon said Labour are on "political life support" – and added the figures showed an increase in education spending of 1.7% between 2013/14 and the following year.
Scottish Conservatives leader Ruth Davidson said the SNP had been "wildly optimistic" about oil prices, adding their case for independence was a "shameless con".
Willie Rennie, the leader of the Scottish Liberal Democrats, said the "worst is yet to come" with the full impact of the slump in oil revenues still to filter through to Scotland's balance sheet.
Ms Sturgeon accused her opponents of talking Scotland down, saying the Gers figures show the strong foundations of the Scottish economy.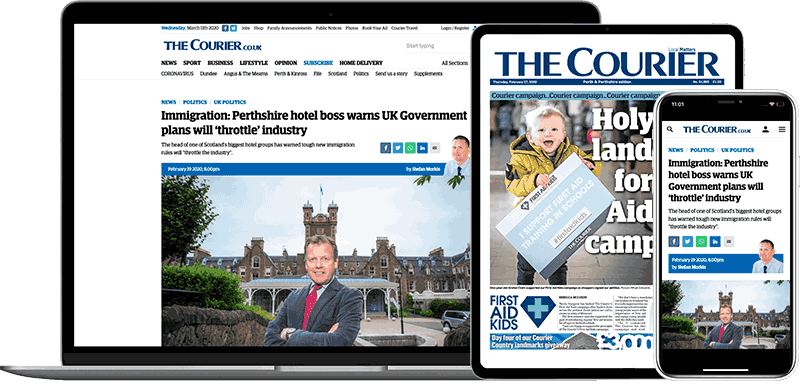 Help support quality local journalism … become a digital subscriber to The Courier
For as little as £5.99 a month you can access all of our content, including Premium articles.
Subscribe