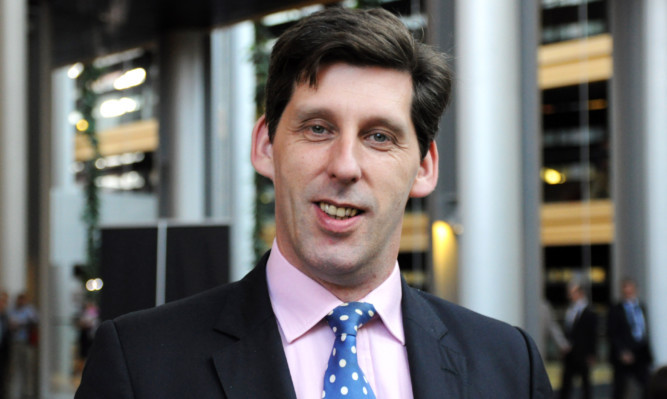 MSPs have been stonewalled by the rural affairs secretary over lifeline EU payments for Scottish farmers.
Holyrood's rural affairs committee last month called on Richard Lochhead to reveal as a "matter of urgency" when struggling farmers would start getting Common Agricultural Policy (CAP) subsidies but more than a fortnight later they have still not received a response from Mr Lochhead.
Farmers are on tenterhooks as they wait to be told when they will receive the basic payments, which are handed out by the Scottish Government.
The rural affairs committee wrote to Mr Lochhead on October 28 expressing fears over farmers' plight and asking for clarity as a "matter of urgency".
Ian Duncan, Conservative MEP for Scotland, said: "It is now two-and-a-half weeks since a committee of the Scottish Parliament asked Mr Lochhead for an 'urgent' update. They, along with farmers, have been met with a stony silence.
"If Mr Lochhead is prepared to ignore a committee of the Scottish Parliament then he will almost certainly continue to ignore farmers who are facing a bleak Christmas."
Last year payments of up to £237,000 were made to Dundee area farmers under the CAP policy, which proponents argue promotes EU food security and rural communties. The UK received £2.5 billion in direct CAP payments from the EU in 2014.
The Scottish Government said it has a "tremendous record" in delivering them early but this year is implementing the "biggest CAP reform in a generation, which is considerably more complex than the former policy".
But last month Mr Lochhead admitted in a letter to Mr Duncan that they have a "Herculean task".
The payment scheme runs from December to June and the Scottish Government still hopes to start making payments by the end of the year.
Among those farmers under pressure are those in the dairy industry who are getting pitiful prices for milk because of high production and low demand.
A Scottish Government spokeswoman said Mr Lochhead has "committed to meeting the industry", which is due to happen today, adding he will update the committee on CAP payments after that.