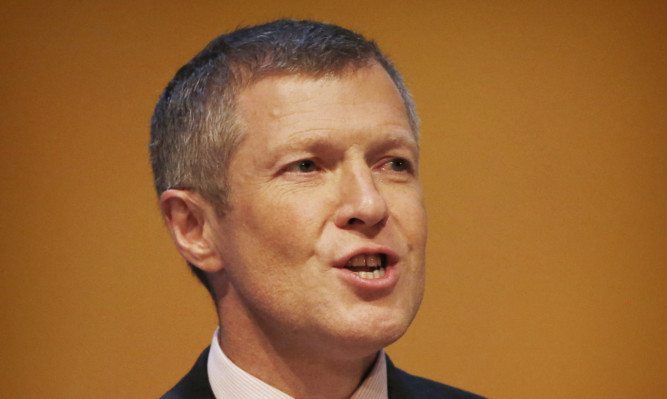 Scottish Liberal Democrat leader Willie Rennie insisted his party can seize the "radical" centre ground in politics now Labour has veered to the "hard left" with the election of new leader Jeremy Corbyn.
The election of the left-wing MP as the leader of the opposition opens up a "yawning gap" between the two main Westminster parties, Mr Rennie said.
With the SNP setting itself on the political left wing, he said there was a "very big role" for the Liberal Democrats to play.
Mr Corbyn's election has put Labour "on a voyage of discovery" which is "destined to take them to the hard left of UK politics", the Scottish Liberal Democrat leader argued.
Meanwhile, he said the Conservatives had shifted to the right with policies that have "attacked our hard-won human rights" and are "flirting with" a European Union (EU) exit.
"I think there's a very big role for a centre ground, radical Liberal force in Scottish politics," Mr Rennie said.
"With the yawning gap that's opening up as well with the Tories moving to the right, abandoning renewable energy, human rights, the lack of compassion on refugees, then on the left you've got Corbyn and the SNP going off in that direction.
"So, I think there is clear big open space for us to fill.
"The challenge for us is to provide a credible alternative and that is what this is about. I think there is a big place for us and I think we will show this over the coming months."
The Liberal Democrat leader spoke out as he used a speech in Edinburgh to hit out at the "government diktat" that he says is damaging public services in Scotland.
Mr Rennie congratulated Mr Corbyn but added: "There is little doubt the Labour Party is on a voyage of discovery.
"A voyage that many believe is one of hope and opportunity but it is one that is destined to take them to the hard left of UK politics.
"We can expect the SNP to contest them on that left, socialist ground. Having gained support in the former Labour heartlands, the SNP will be endeavouring to retain that foothold.
"The Conservatives are seeking comfort on the right with a new agenda that embraces scepticism. They have delivered a devastating assault on renewable energy, attacked our hard-won human rights and are flirting with an EU exit.
"Liberal Democrats have an alternative vision that embraces hope. Unlike those who are veering to the left or right, we are sticking to the radical, liberal, centre ground.
"We offer a combination of economic discipline with social justice so that there is opportunity for everyone, no matter what their background."