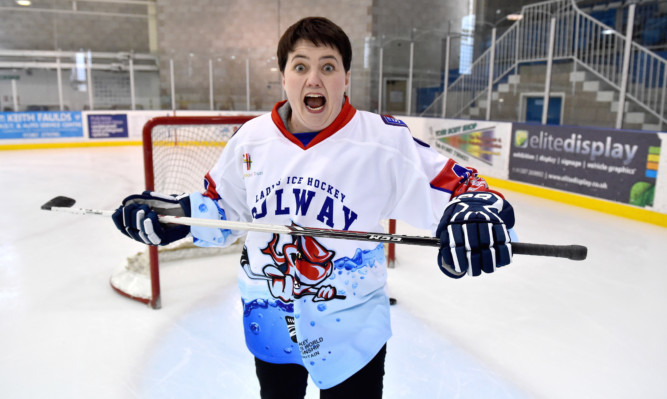 It's an election where the photo opportunities have often been more interesting than the policies.
There have been dogs (lots of dogs), ice hockey matches, mountaineering, the Deputy First Minister DJing and about 10 million(ish) nursery visits by Labour leader Kezia Dugdale.
The stakes have now been further raised. In an effort not to be outdone by First Minister Nicola Sturgeon getting a selfie with a pony which apparently can't even vote, Liberal Democrat leader Willie Rennie has videoed himself going down a zip line.
Yep.
His serious point, during a visit to Glentress Forest, near Peebles, was the scale of the challenge Scotland is facing to meet its green emissions targets.
Mr Rennie claimed the Conservatives in Westminster are "slashing green budgets" and the SNP are "taking their marching orders from airlines on an Air Passenger Duty cut that would mean big increases in emissions".
Nicola Sturgeon took the SNP's election message to Orkney and Shetland as campaigning continued across the country.
It's almost certainly a coincidence the trip took place exactly a year after Alistair Carmichael's former special adviser leaked documents about the First Minister, which ended up with the Lib Dem MP fending off a court attempt to have him removed from office.
Ms Sturgeon said her government had invested in island health and education services, supported island economies, increased the Air Discount scheme from 40% to 50% and completely frozen ferry fares for 2016-17 across Scottish government-funded services.
Queen of the silly picture which will make all the papers, Conservative leader Ruth Davidson tried her hand behind the wheel of a selection of heavy vehicles.
She highlighted her plans to "ensure the next generation get the skills and training they need to get on in life during a visit to an HGV training centre.
Ms Davidson unveiled three key Tory election commitments: reverse cuts to Scotland's further education sector; increase the number of apprenticeships; create a network of new skills academies.
Meanwhile, Ms Dugdale, who has had a tough time with knives coming out from many on her own side, visited a cafe in Leith and had a go at making pakora.
Arguing that those on the lowest incomes would be better off under Labour's plans for income tax – which would also see the other bands raised by 1p – and a new fair property tax, she also kept attention on her party's plans to increase income tax for those earning more than £150,000 from 45p to 50p.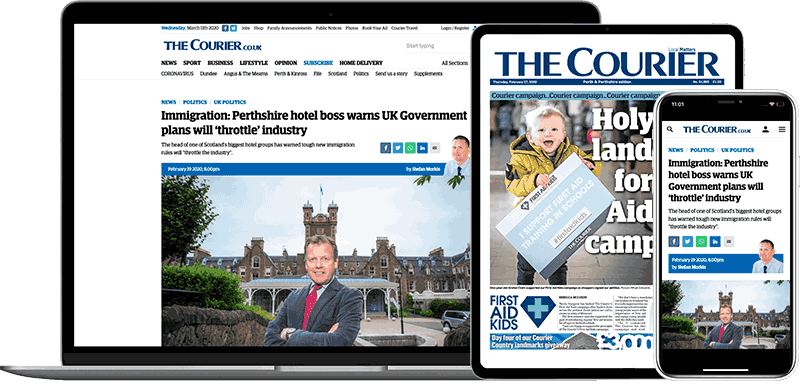 Help support quality local journalism … become a digital subscriber to The Courier
For as little as £5.99 a month you can access all of our content, including Premium articles.
Subscribe