 Alex Salmond has been accused of "hypocrisy of the highest order" after saying he would campaign alongside Chancellor George Osborne to keep Britain in the EU.
The former First Minister slated Labour both in the run-up to and after the Scottish independence referendum for being part of Better Together alongside the Conservatives.
But in an interview with the BBC's Newsnight, he indicated he would stand shoulder to shoulder with the man widely tipped to lead the bid to stop the UK leaving Europe.
Asked in a television interview if he would share a platform with Mr Osborne, the Courier columnist replied: "I share a platform with everyone except fascists and non-democrats."
However, he also warned against any campaign being seen as "an establishment carve-up" as that would increase the likelihood of Britain "sleepwalking" out of the EU in a future referendum.
And he questioned the wisdom of having Mr Osborne as the face of any group, adding: "Please not the figurehead in Scotland, not if you want a Yes vote."
Mr Salmond said he was speaking as "one of the more popular politicians in the country I just say that because it's true".
Scottish Conservative MSP for North East Scotland Alex Johnstone said: "The comment from Alex Salmond on Newsnight is hypocrisy of the highest order.
"Salmond conveniently forgets that he himself relied on the Conservatives in the Scottish Parliament during his four years in minority government.
"He then went on to slate Labour politicians in Scotland for campaigning alongside the Conservatives in the independence referendum.
"Now, because it suits him, the goalposts have changed again."
Labour MSP Jackie Baillie said: "After years spent attacking the Labour Party during the referendum, he is now jumping into bed with the Tories on the EU referendum."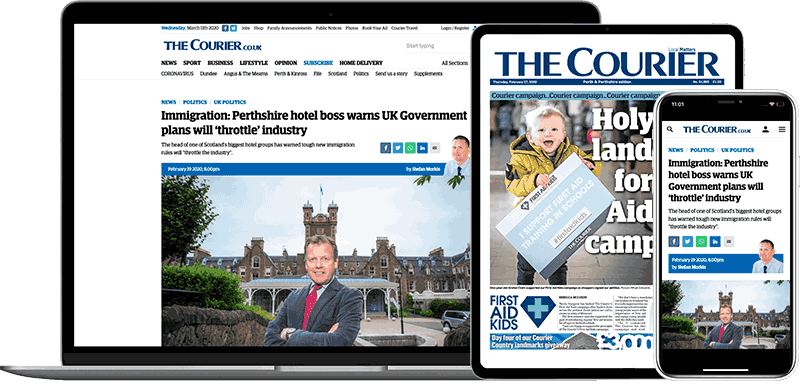 Help support quality local journalism … become a digital subscriber to The Courier
For as little as £5.99 a month you can access all of our content, including Premium articles.
Subscribe