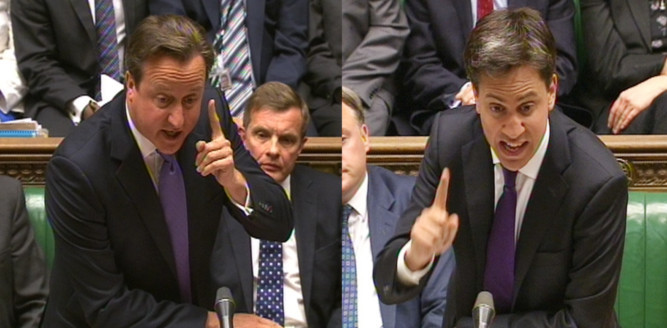 Labour has confirmed up to 500 members across the country have been recruited and had their subs paid by trade unions as Prime Minister David Cameron savaged Ed Miliband over the party's links with the union Unite.
Following allegations Unite tried to stitch up the selection of a general election candidate in Falkirk by cramming the constituency with members, Mr Cameron branded Mr Miliband "too weak to stand up to the Unite union and too weak to run Labour and certainly too weak to run the country".
However, Labour insisted Mr Miliband had moved swiftly and decisively to order an inquiry into Falkirk within hours of allegations being raised.
And he had placed the constituency party in "special measures" when the review uncovered cause for concern.
The party defended its link with the unions but confirmed a review being conducted by general secretary Ian McNicol is considering whether to scrap a scheme, introduced in the Blair era, which allows unions to recruit members to the party and pay their first year's subs.
Up to 500 members were signed up in this way over the course of a year but there was no evidence outside Falkirk of them being concentrated in particular seats, said a senior party source.
In a bruising clash at Prime Minister's Questions in the Commons, Mr Cameron brushed aside Mr Miliband's attempts to question him on education policy,repeatedly turning attention back on to Labour's links with Unite, the party's biggest financial supporter.
Brandishing a sheet of paper which he said detailed Unite plans for "a firmly class-based and left-wing general election campaign", the Prime Minister told Mr Miliband: "You are taking your script from the trade unions, who don't like choice, don't like new schools, they don't like free schools and they want to control everything."
However, Mr Miliband hit back, accusing the Prime Minister of double standards.
"Let's have a debate about ethics," said the Labour leader. "You are a prime minister who had dinner for donors in Downing Street. You gave a tax cut to your Christmas card list and you brought Andy Coulson into the heart of Downing Street.
"The idea you are lecturing us about ethics takes double standards to a whole new level."