 Alex Salmond has been criticised for entertaining scandal-hit media tycoon Rupert Murdoch at his official residence.
The First Minister held an hour-long meeting with Mr Murdoch, chairman of News Corporation, at Bute House in Edinburgh on Wednesday afternoon.
The talks came on the day Mr Murdoch's son, James, stepped down as executive chairman of News International, a role that has seen him face fierce scrutiny in the wake of the phone hacking scandal.
A spokesman for Mr Salmond insisted the "constructive meeting" had focused on the firm's businesses in Scotland and potential for further investment in the country.
He added: "Mr Murdoch was keen to express his view that the current debate on Scotland's constitutional future continued to make Scotland an attractive place for inward investment.
"During the meeting, the First Minister indicated firm support for the current Leveson inquiry and police investigations into journalistic malpractice.
"Mr Murdoch gave strong assurances that News International are intent in consigning these matters to the past and emerging a better organisation for it."
Critics, however, seized on the meeting as further evidence that relations between the two men are too friendly.
Last week Mr Murdoch hinted he supported Scottish independence, saying on Twitter that "everyone would win."
The tycoon's words followed another message in which he described Mr Salmond as the "most brilliant" politician in the UK.
Last year Mr Murdoch's Scottish Sun newspaper supported Mr Salmond's SNP in the Holyrood election and the talks came three days after Mr Murdoch's new title, the Sun on Sunday, claimed October 18 2014 will be the date of the independence referendum.
The Scottish Government later said the date, which falls on a Saturday, is a "possibility".
Opposition politicians said the talks raised further questions about Mr Salmond's close links to the controversial businessman.
Anas Sarwar, deputy leader of Scottish Labour, described the meeting as "inappropriate."
He added: "The scandal that has engulfed News International and caused them to shut down one of their leading newspapers has shocked the public and the thought of the First Minister enjoying a cosy cup of tea with Rupert Murdoch will not be well understood."
Scottish Liberal Democrat leader Willie Rennie said people would "expect more" from the First Minister.
"Many people will be perplexed that the First Minister can have such a close association with the troubled media tycoon. We need to know that he argued with force that News International must clean up its act."
The meeting also involved Tom Mockridge, the chief executive of News International.
Photo by Danny Lawson/PA Archive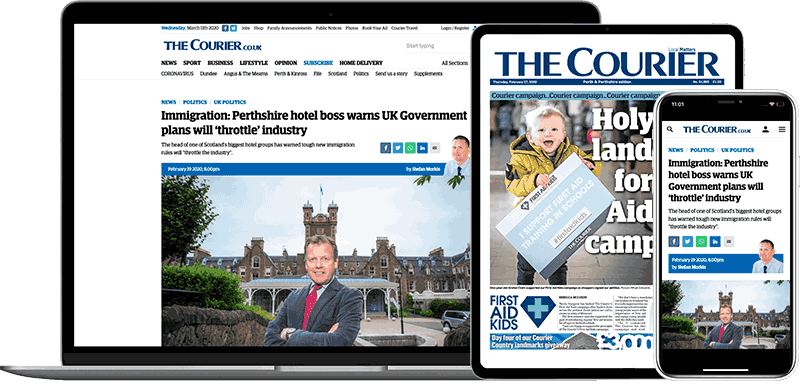 Help support quality local journalism … become a digital subscriber to The Courier
For as little as £5.99 a month you can access all of our content, including Premium articles.
Subscribe