The Scottish Qualifications Authority (SQA) has developed guidance to support teachers when awarding pupils' grades this year, Scotland's Education Secretary has said.
The guidance has been created in partnership with teachers and key stakeholders as a response to the cancellation of exams.
John Swinney said that teachers will use their own professional judgment to estimate students' final grades.
Mr Swinney said: "Teachers and lecturers are being asked to make important decisions about how learners may have otherwise performed in the exams they were due to sit this year.
"Their insights from working with learners in schools and colleges means they are best placed to make judgments on learners' performance. I am confident that they can deliver this vital role to ensure learners' achievements are recognised in these unprecedented circumstances.
"I am very grateful to the chief examining officer and to all at the SQA for their work in developing this comprehensive guidance."
On STV News, Mr Swinney added that pupils who are unsatisfied with their grades will still be able to go through the appeals process, free of charge.
Teachers are expected to submit estimates for students by May 29, saying what grades they would be expected to get.
The SQA will then moderate these grades, including the candidates' previous exam results, and the record of an individual school or college in a particular subject, to award a grade.
Scottish Labour's education spokesman Iain Gray said that teachers have waited too long for guidance, saying: "The focus on teacher assessment is right, but the 'banding' scheme seems very hard to understand.
"There are also questions about the appropriateness of using a school's previous performance to overrule teacher judgment.
"We have been arguing for years for a return of a proper, free appeals procedure – this should be a permanent return, not just a one-year response to crisis."
Exam results are still expected to be released on August 4.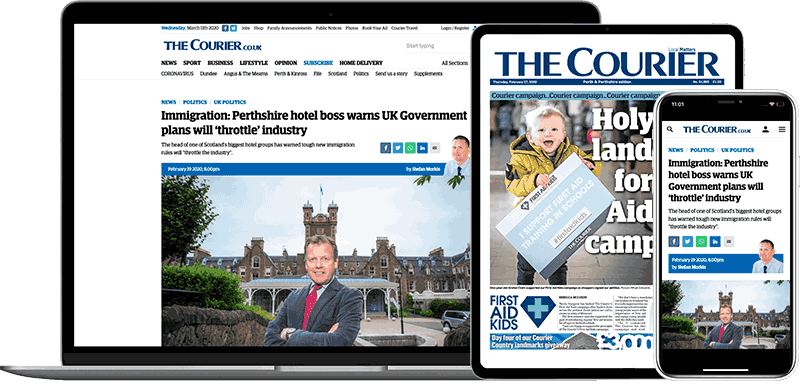 Help support quality local journalism … become a digital subscriber to The Courier
For as little as £5.99 a month you can access all of our content, including Premium articles.
Subscribe