Sir Keir Starmer has given Richard Leonard his backing to lead Scottish Labour into the Holyrood election next year.
Current and former Labour supporters raised concerns about Scottish Labour's visibility and the "caibre" of candidates and elected representatives during a 'Call Keir' online question and answer session with the UK Labour leader.
Douglas, a caller from East Kilbride, said that he and his 92-year-old father had been lifelong Labour voters until the last General Election.
Asked by Sir Keir why Labour had lost their votes, he said: "There was nobody there that I could relate to.
"I couldn't even tell you now who the leader is of the Scottish Labour Party."
Sir Keir replied that if he were able to be in Scotland he would "lead from the front" by campaigning and holding events alongside Mr Leonard.
He said: "We need to improve in Scotland in so many ways.
"I don't think it's just about visibility, I think it's deeper than that — it's a question of trust."
Sir Keir added: "It's very important for me to make clear how big a priority Scotland is for the Labour Party but also for me personally.
"It is important that we make up ground again in Scotland, get trust again in Scotland, and I intend to be in Scotland a lot as soon as I can."
Primary school teacher Elizabeth McGovern, who told Sir Keir she has been a Labour member for 24 years, said: "I feel as if MSP candidates and the MP candidates are frankly not good enough to represent us.
"It took me all my time to vote for my candidate at Christmas and that is the first time in my life I thought I would ever not vote Labour.
"I just feel as if the calibre of candidates (isn't) good enough anymore."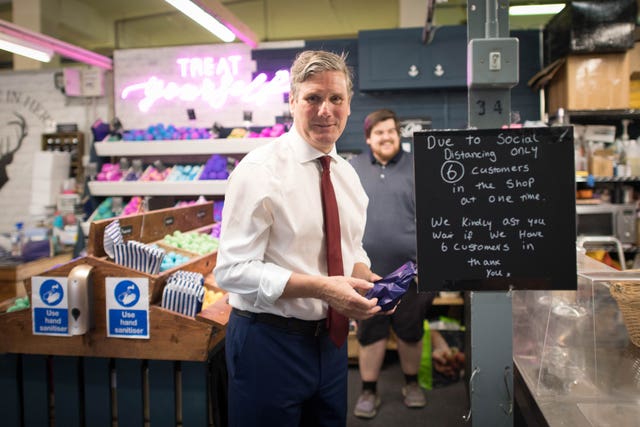 Speaking after the Call Keir session with Lanarkshire residents, Sir Keir was asked if he was concerned about Mr Leonard's apparent lack of public profile and asked if he should take the party into the 2021 Scottish Parliament elections.
Sir Keir said: "I do think he's the right man to lead us into those elections.
"I'm working closely with him and the visibility, the impact, the punch the Labour Party has is as much my responsibility as anybody else's.
"The best way I can do that is by spending time in Scotland, being in Scotland and I intend to do that as much as I can."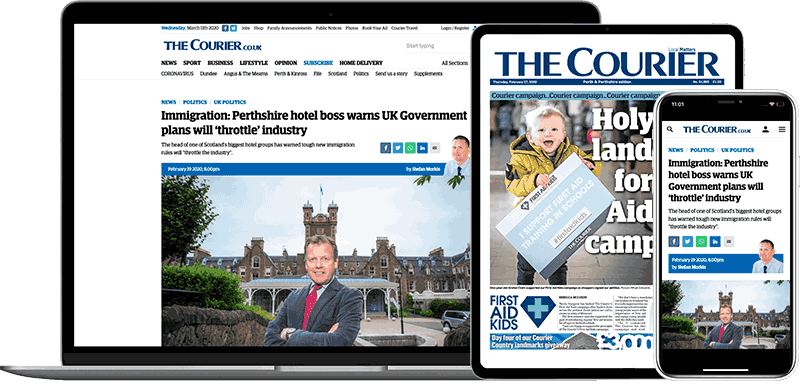 Help support quality local journalism … become a digital subscriber to The Courier
For as little as £5.99 a month you can access all of our content, including Premium articles.
Subscribe