A Holyrood committee is seeking views on a new Bill to strengthen regulations around livestock worrying.
The Member's Bill, put forward by SNP MSP Emma Harper, would give police the powers to seize a dog suspected of attacking or killing a farmed animal, to enable officers to gather evidence.
It would also increase the maximum penalty for owners to 12 months in prison and a fine of £5,000.
The Dogs (Protection of Livestock) (Amendment) Bill was introduced in May, and is being considered by the Rural Affairs and Connectivity Committee.
Committee convener Edward Mountain asked for people to come forward with their views on the Bill, which seeks to amend legislation first passed in 1953.
Mr Mountain said: "Dog attacks cause suffering to farm animals, resulting in distress and significant financial cost to farmers.
"Emma Harper believes the current law in relation to livestock worrying is out of date and that tougher enforcement powers and penalties are needed to act as a deterrent.
"The purpose of the committee's call for evidence is to understand the need for further legislation in this area and to seek views on whether the additional powers and increased punishments proposed are sufficient and proportionate."
The Bill, if passed, would also enable courts to ban a person convicted of the offence from owning a dog or prevent them from taking one on to farmland.
The call for views ends on August 28.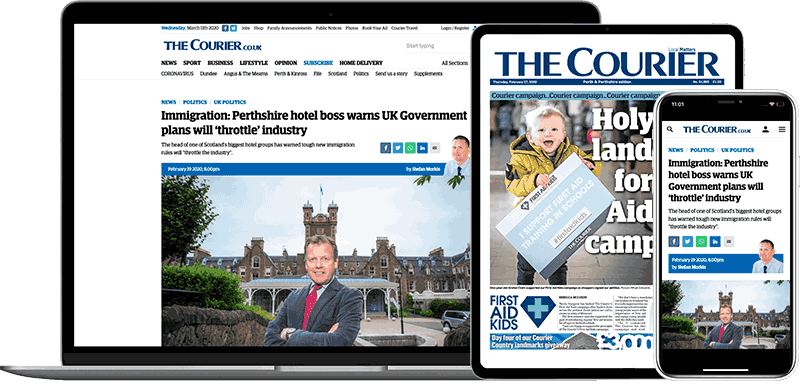 Help support quality local journalism … become a digital subscriber to The Courier
For as little as £5.99 a month you can access all of our content, including Premium articles.
Subscribe