 The Scottish Government should act swiftly to repeal emergency legislation that makes it easier to detain people with mental health conditions, according to Holyrood's Equalities and Human Rights Committee.
MSPs have repeated calls to scrap the "unacceptable" legislation, which allows longer periods of emergency detention while making short-term detention certificates and compulsory treatment orders simpler to secure.
As part of an inquiry into the impact of Covid-19 and the subsequent lockdown on human rights, committee convener Ruth Maguire warned there is a "lack of detail" about how and when the detention powers could be used.
Describing the relevant legislation – Schedule 9 of the Coronavirus (Scotland) Act 2020 – as a "blunt instrument", Ms Maguire said the Scottish Government no longer needs the as yet unused powers originally introduced amid fear of the NHS become overwhelmed by the pandemic.
Ms Maguire said: "Having the power as a 'backstop' while not having a clear threshold and awaiting an arbitrary six-month review is an unacceptable position when people's rights are being removed.
"The Scottish Government should act swiftly to maintain the confidence of the Scottish public and live up to its human rights leadership role."
An earlier plea for the powers to be repealed was rebuffed by Christina McKelvie, the minister for older people and equalities, but the committee has once again written to her calling for the legislation to be scrapped.
Ms McKelvie previously told the committee the powers provide an "important safeguard mechanism" that would only be used "in the event of severe need".
Citing a recommendation from the Royal College of Psychiatrists to retain the powers in case of "significantly increased caseload" in the future, she added: "We cannot be absolutely sure that there won't be a further peak.
"The changes, if implemented, will seek to ensure that people can continue to be treated and cared for in a way which respects their rights while ensuring that services can better cope with staff shortages."
In the letter to Ms McKelvie, Ms Maguire argues a potential second wave of coronavirus is not an adequate reason for the legislation to remain in force.
It states: "Governments have had time to anticipate and minimise the impact of a resurgence, therefore significantly diminishing the need for any state involvement.
"The committee therefore asks the Scottish Government for a detailed, evidence-based, response as to why these powers continue to be justifiable and proportionate to necessitate the same level of Government involvement as happened at the beginning of the coronavirus outbreak."
MSPs also raised concerns about elderly patients are being pressured into signing do not resuscitate forms.
Calling for an investigation into healthcare workers encouraging hospital patients to refuse potentially life-saving CPR, the committee's letter asks why forms were given to older people "without clinician/patient conversations taking place or advocacy being sought where appropriate".
It adds: "Only by inquiring into the circumstances will the Scottish Government fully understand why the guidance, which is familiar to clinicians, was insufficient in these circumstances and what actions should be taken to prevent a recurrence in the future."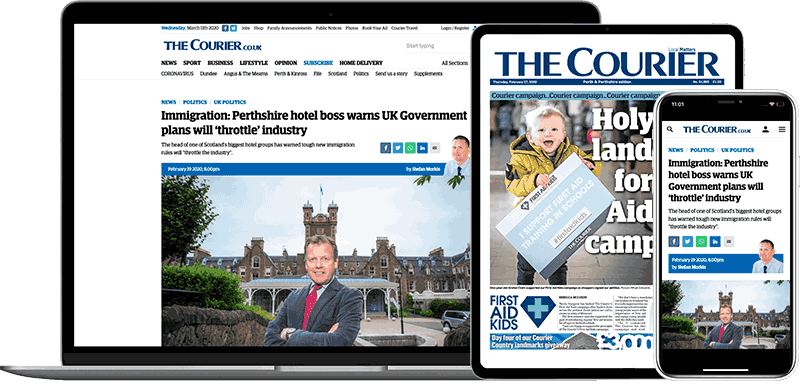 Help support quality local journalism … become a digital subscriber to The Courier
For as little as £5.99 a month you can access all of our content, including Premium articles.
Subscribe