Scotland's Constitution Secretary has said the UK Government should "keep its hands off devolved powers" in a row over state aid regulations.
Mike Russell said the best way to ensure Scotland has sufficient autonomy is for it to be an independent member of the EU.
His comments come after the First Minister accused the UK Government of a "full-scale assault on devolution" over reports it will not allow Holyrood to control state aid.
Speaking on BBC Radio Scotland's Good Morning Scotland programme, the Constitution Secretary accused the UK Government of being involved in a regulatory "race to the bottom" to secure post-Brexit trade deals.
He said: "The best way to solve this is for Scotland to be an independent member of the EU.
"In the meantime, the best way to solve this is for the UK to get its hands off devolved powers and stop trying to undermine devolution."
Mr Russell said he would like to see state aid rules closely aligned to those of the EU, adding that he would not want the regulations to be put in the hands of the UK, for fear of them being lowered.
He said: "If the current UK Government, which is determined on a race to the bottom, wishes to lower those standards, then I want to keep them high.
"I would like them to keep them high – and the best way to do that would be to give up the nonsense of Brexit.
"But if they're insisting on spending all this money utterly pointlessly to make us poorer… then my job is to defend the Scottish interest which says 'do not give these up, because that will lead to a very dangerous lowering of standards'."
A member of the Joint Ministerial Committee on European Negotiations, Mr Russell said: "We've seen powers being progressively eroded, last week there was much discussion about whether these powers would extend to trade deals, to health and safety and to food standards, and they will.
"Having been a member of the committee negotiating with the UK for the last four years, I can tell you – far from premature – this is now the end of the road and there is no possibility of us accepting these changes."
During a visit to the Cartvale Bar in his Eastwood constituency on the eve of the reopening of the tourism and hospitality sector, Scottish Tory leader Jackson Carlaw said the row has been one-sided.
He told the PA news agency: "There's been a row initiated by the Scottish Government about powers that they have never held at Holyrood.
"The important thing is that, as the transition arrangements end at the end of the year, that Scottish farmers, Scottish fisherman, Scottish food producers know that they can sell their produce across the whole of the UK."
Commenting on Mr Russell's assertion the UK Government is engaged in a race to the bottom, Mr Carlaw said: "Absolutely not, I think it's already been said quite clearly that we intend to have the highest standards of any country in Europe."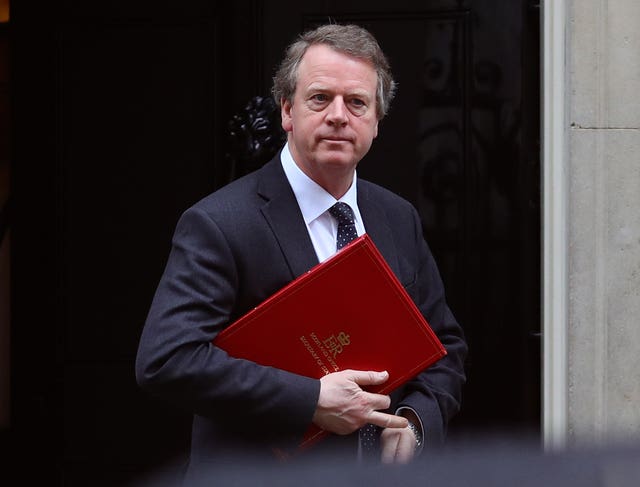 Secretary of State for Scotland Alister Jack said: "The UK internal market is what makes Britain tick – it is good for business, jobs and consumers.
"It is right we take steps to protect and strengthen it, especially as we begin to bounce back from coronavirus.
"We will set out our plans shortly. But they will work for Scotland's economy and they will respect the devolution settlement."
He added: "The Scottish Government walked away from work on this issue last year but I hope they will work with us as we take this forward.
"It is disappointing to hear so much misinformation and scaremongering from ministers in Edinburgh before the proposals have been unveiled or consulted upon.
"Their tired old claims of a 'power grab' could not be further from the truth.
"Scores of new powers will flow to Holyrood as a result of our leaving the EU – powers that ironically the Scottish Government want to remain in Brussels."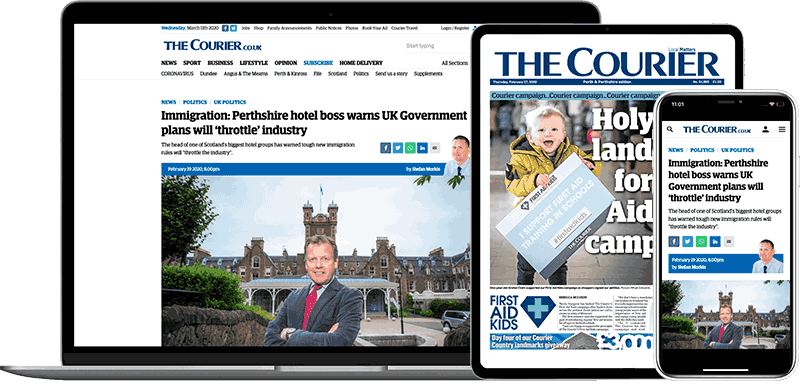 Help support quality local journalism … become a digital subscriber to The Courier
For as little as £5.99 a month you can access all of our content, including Premium articles.
Subscribe