A former SNP MSP is to quit the party and join a new pro-independence party being set up for next year's Holyrood elections.
Dave Thompson said backing Nicola Sturgeon's party in the regional list section of that ballot will "achieve nothing".
Instead he said he was joining the new Alliance for Independence (AFI), which he predicted could win up to 24 MSPs in next May's election.
The new group will run under the slogan "max the Yes", it was reported, aiming to increase the number of pro-independence representatives in the Scottish Parliament.
Mr Thompson told the Daily Record newspaper: "Every regional list vote for the SNP will have no impact – it will achieve nothing.
"Whereas, if a lot of these votes came to AFI, we can garner a lot of MSPs. We are looking at anything between eight and 24 MSPs."
He added: "As soon as we launch, and I formally join the alliance, I will leave the SNP."
His comments come after veteran SNP MP Kenny MacAskill floated the idea of a separate pro-independence party standing in next year's Holyrood election.
The former Scottish justice secretary, now MP for East Lothian, said last week that the "Both Votes SNP" tactic that has been adopted by the party "just doesn't work".
But Constitution Secretary Mike Russell insisted his former Holyrood colleague Mr Thompson was "mistaken in his analysis".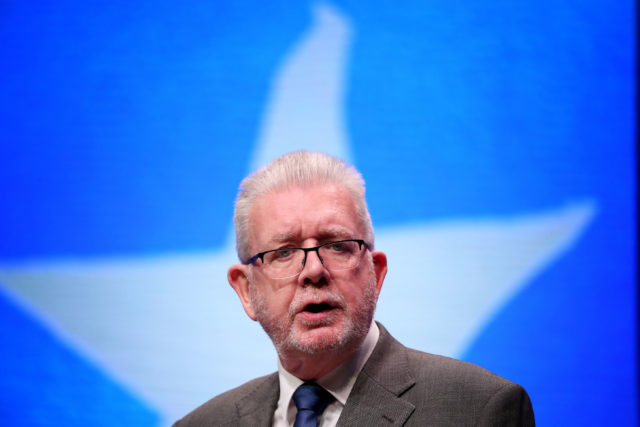 Mr Russell told BBC Radio Scotland's Good Morning Scotland programme: "Anybody is entitled to join or to vote for any party that they wish.
"I know Dave very well, I've worked very well with him. I think that he's mistaken in his analysis.
"I believe that, in order to get independence, we need a unified movement.
"The SNP is clearly a key part of that movement – I've been a member of the SNP for more than 40 years and I'm certainly not changing my view."
When asked about speculation that former first minister Alex Salmond will join the new party, Mr Russell declined to comment.
Scottish Tory leader Jackson Carlaw said during a visit to a bar in his constituency on the eve of the reopening of the hospitality and tourism industry: "My focus is entirely on the people who don't want independence and to persuade as many people in Scotland that is not the right way forward.
"I think it's absolutely clear not only during the pandemic crisis when the Government of Great Britain were able to step in and ensure that people's jobs were protected, it's also important that as we move into the economic recovery that too is led across the whole of Great Britain.
"I believe the union is the best way forward for people in Scotland and I'll leave those who want to fight over how you go about arguing for independence to do so amongst themselves."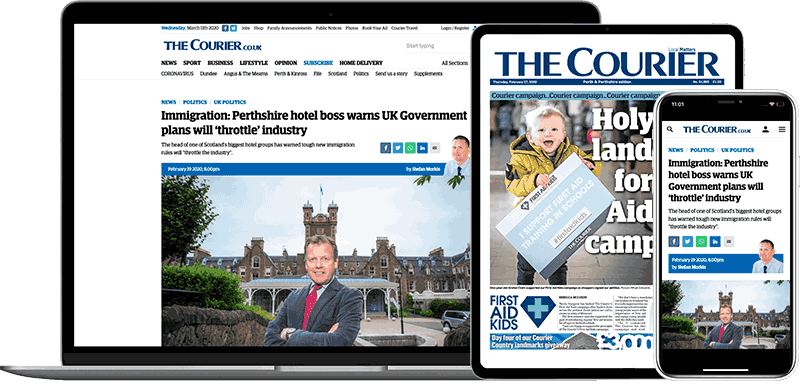 Help support quality local journalism … become a digital subscriber to The Courier
For as little as £5.99 a month you can access all of our content, including Premium articles.
Subscribe